UFC Featherweight Champion Australian Alexander Volkanovski admitted that he was annoyed by fans' demands for a third fight with American Max Holloway.
According to the champion, he had some difficulties in the second fight with Max, but he coped with them and believes that at the moment there is no reason to meet again in the octagon.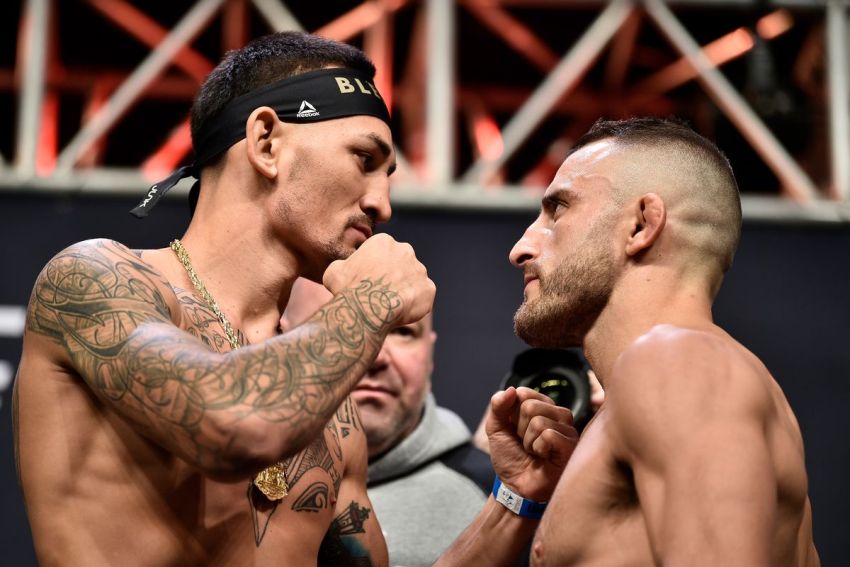 ---
"This is annoying. All people remember is the hand-to-hand combat that took place in July last year. Yes, indeed, it was a competitive confrontation. Max started early, but I didn't show myself at the beginning of the fight.
Thank God that I am a versatile fighter and was able to rebuild. So I'm not going to pay attention to the fan conversations. If Max could ever beat me, it was that day, but then I was able to show character and win three rounds. People don't remember this either.
I understand the desire of the fans to see another confrontation between us, but I will not fight Holloway until he starts winning, " – Volkanovski said.
---
Recall that Alex and Max had two fights. The first on December 14, 2019, and the second on July 11, 2020. In both fights, Volkanovski won, in the first by unanimous decision, and in the second by split.
Don't miss the news: Andrey Arlovsky knows the name of the next opponent
More news from the world of mma and boxing here. Latest news and videos. Click here
Subscribe our blog below and to our Facebook group UFC, MMA, Boxing, Football, NHL!!! Sports news!!!
Stay up to date with events and new news www.sportsandworld.com
More news: