Amanda Nunes comments on rumors about the disbandment of the UFC women's featherweight division
Disclosure: This post contains affiliate links. If you buy or sign-up through one of those links, you won't pay a penny more but we'll get a small commission that helps me in running this blog. Read the Disclosure page.
UFC two-weight champion Amanda Nunes is confident that the promotion will not close the women's featherweight division in which she holds the title. Earlier, the news about this was spread by the last rival of the Brazilian Megan Anderson, who at the same time announced the end of her cooperation with the UFC. Nevertheless, Nunez assured that these rumors are not true.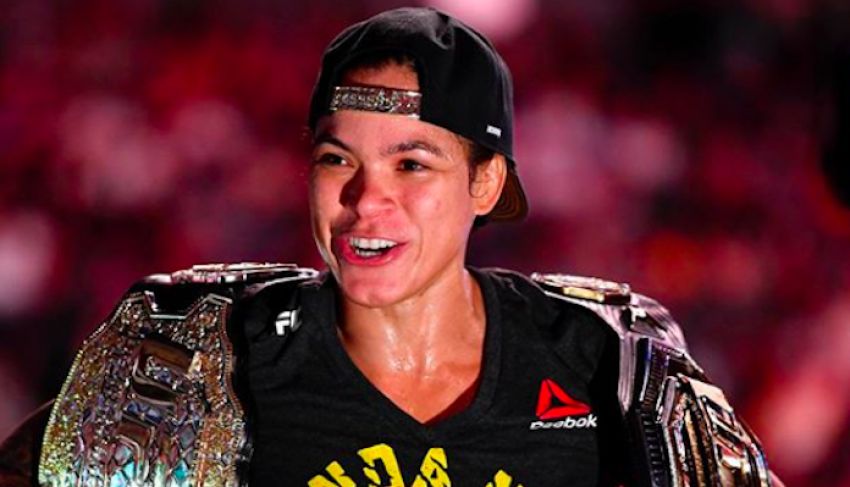 ---
"They will not disband the featherweight title. Dana White and I will have a great relationship as long as I want to defend the title and he finds me rivals.
I imagine my hand being raised and I retain my title. I will work with a dietitian and take proper care of my body to make sure everything works the way it should, "Amanda told Nunes to FanSided.
Earlier, UFC President Dana White named the next rival Amanda Nunes. UFC President Dana White shared his impressions of the victory of the champion of the organization in two weight classes Amanda Nunes in a fight with Australian Megan Anderson, and also named the name of the next possible opponent for the representative of Brazil.
"Amanda, just incredible. She showed an amazing performance against a really strong opponent who has a very strong punch. Megan came here to win. I'm happy for Nunes, she did her job very quickly and easily.
Let's see what happens next. Julianna Pena has been texting us all night. I think this is not a bad option. Yes, we could do that, "Dana White said.
The fight between Amanda Nunes and Megan Anderson is the co-main event of UFC 259 at UFC Apex in Las Vegas, USA. An early victory in the first round was won by Amanda.