For promising Brazilian Amanda Ribas, the past year has turned out to be successful: she won two victories in the UFC, including a quick reprisal against the star Paige Vanzant. However, Ribas claims that, despite the past fight, he and Vanzant have maintained friendly relations and are now sparring together, preparing for the next fights.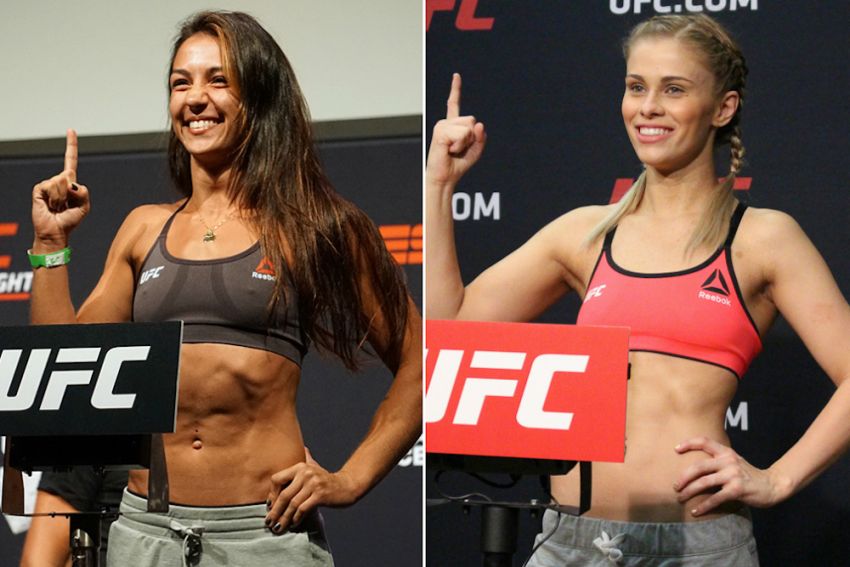 ---
"In the last camp I was preparing to fight Vanzant, and in this she helps me. And I help her prepare for the fight at BKFC. It's cool. It's great that we can show that each of us is a professional. I'm not angry with Paige, and she's not angry with me, it's professional.
If she can help me, she will. If I can help her, I will help her too. We are fighters, not crazy people who beat each other. We are female athletes.
Vanzant is a very smart girl. Paige has a big heart and I think she will be fine as no one with a weak heart would be able to fight without gloves. I believe that the transition to BKFC will be a big step forward for her in terms of earnings, because they pay her very well, " – said Amanda Ribas in an interview with MMA Fighting.
---
Don't miss the news: Diego Sanchez announced that he will end his career after the next fight.
More news from the world of mma and boxing here. Latest news and videos. Click here
Subscribe our blog below and to our Facebook group UFC, MMA, Boxing, Football, NHL!!! Sports news!!!
Stay up to date with events and new news www.sportsandworld.com
More news: