Anthony Smith assessed the prospects of Khamzat Chimaev
Disclosure: This post contains affiliate links. If you buy or sign-up through one of those links, you won't pay a penny more but we'll get a small commission that helps me in running this blog. Read the Disclosure page.
UFC rated American welterweight Anthony Smith (34-16) spoke about rising welterweight and middleweight fighter Khamzat Chimaev (9-0), who is tipped for a great future in the promotion.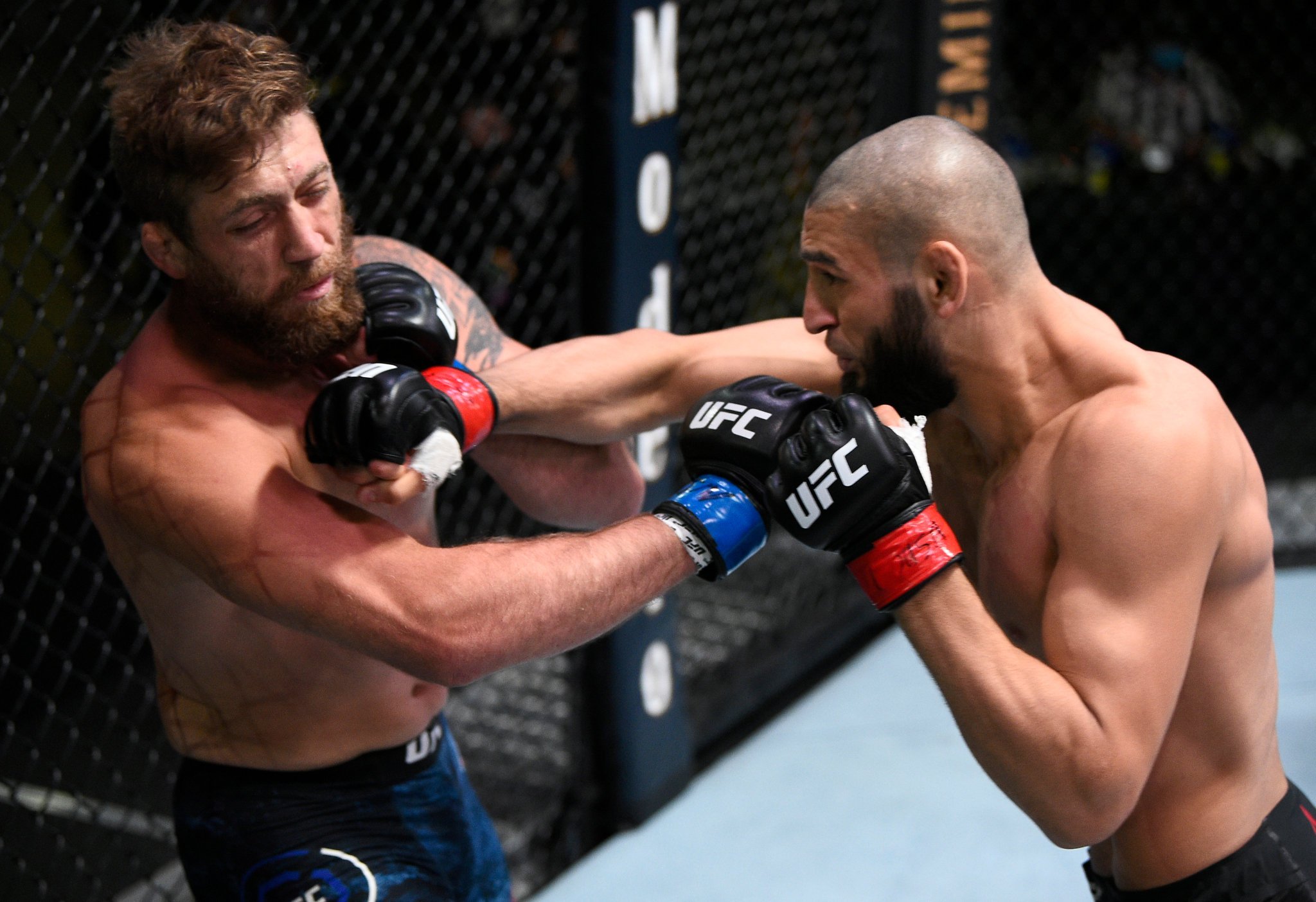 Anthony Smith believes that up to this point Khamzat Chimaev has shown himself well, but we have not yet seen him in fights with truly high-level fighters. Anthony himself is glad that Khamzat is successfully restoring health and will soon return to the octagon.
"If he is even a small fraction as good as I have heard from others, then he will go far. If he's even half as good as people say he is. It has been a long time since I heard someone say this about a person from whom we have not seen much in the UFC at a high level. So I hope he's really as good as people say he is, but he's going to have to prove it. – said Anthony Smith in an interview with the "Real Quick With Mike Swick Podcast"
As a welterweight champion, he will definitely have many opportunities to do so. So far, he does everything exactly as he should do. I remember before his fight with Gerald Meerschaert I thought: if Chimaev is really that good, he'd better trample this guy. And he knocked him out with the first blow, and Meerschaert is a seasoned veteran who usually finds a way to stay in the game. Io I am glad that Chimaev is better, and he is returning. I've heard a lot, and I want to see from him personally, that he will prove that he is as good as people say about him "- added Anthony Smith.
Recall that Chimaev has not entered the octagon since September last year, when he won his third victory under the auspices of the promotion in a fight against experienced middleweight veteran Gerald Meerschaert. Khamzat knocked out his opponent at 18 seconds of the first round, but since then the fighter has not fought due to serious complications caused by the coronavirus.