Arsenal legend Ian Wright recently stated that he would be worried about the Gunners' title challenge if any of their three key players, Bukayo Saka, Thomas Partey, or Martin Odegaard, got injured. All three players were crucial as the Gunners earned a 2-0 win over Tottenham in the North London derby on January 15.
Saka, Partey, and Odegaard have been phenomenal for Mikel Arteta's team this season. Arsenal are at the top of the Premier League at the moment, eight points clear of second-placed Manchester City.
While it has been a collective effort from one of the youngest sides in the league, the aforementioned trio have been particularly outstanding.
In light of that, Wright expressed concern that if either of them were to get injured, the Gunners could be in trouble.
He said (via HITC):
"Anything happens to Odegaard, Partey or Saka, Then I would be worried, even more so Odegaard because, at the moment, he is Player of the Season."

Odegaard, who is also the club captain, has scored eight goals and provided five assists in 23 games across competitions. He also scored the team's second goal in the derby.
Partey is a key player for Arsenal since there aren't any other holding midfielders in their squad of comparable quality. He has made 19 appearances for the team this term.
Saka, 21, has been one of the best wingers in the league this season. It was his deflected cross which prompted the mistake from Hugo Lloris for Arsenal's opener. He has 14 goal contributions in 25 games this season.
Arsenal manager Mikel Arteta spoke about his team's target in the Premier League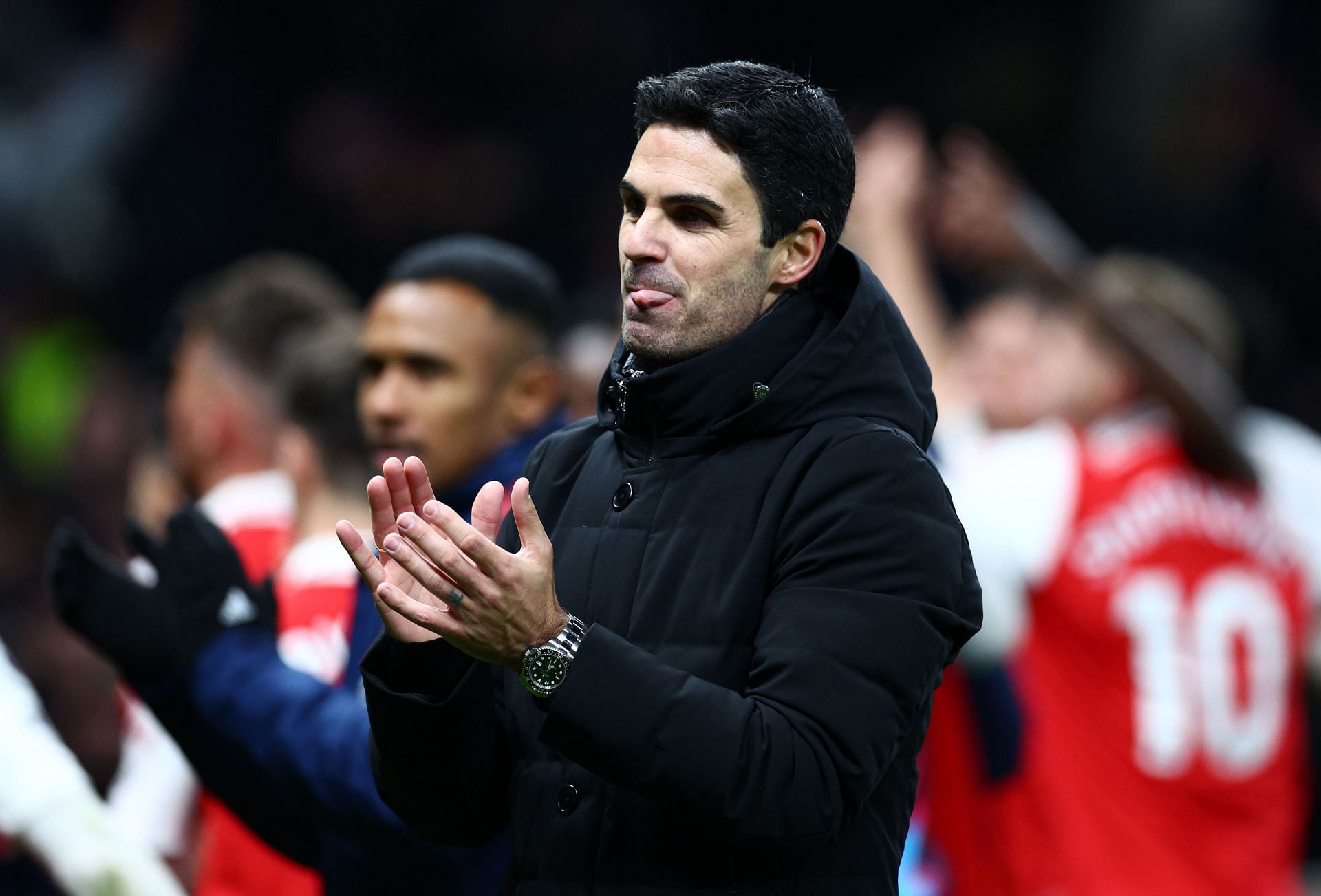 Speaking after the game against Tottenham Hotspur, Mikel Arteta pointed out that it will be important for his team to score 90 points this season. When asked if they'll need to reach the 90-point mark to win the title, he replied (via Arsenal's official website):
"One hundred per cent yes, I do. I don't want to do too many calculations. It's how we are going to prepare for the game against Man United now, to get another three points and play well and deserve to win. You ask me about points but it's happened in the last four or five seasons so it will demand almost perfection."
Arteta also reacted to the fantastic performance against Spurs, saying:
"I'm very happy for two reasons. One, because I saw a team with a lot of courage, determination and quality, and that really wanted it today, to come here and win the game. And the other one, because we have a job where we are really privileged that we can make a lot of people happy and when you have this opportunity, you have to try to do it."