Arsenal striker Gabriel Jesus has split up with his partner, Instagram influencer Raiane, just months after having a baby together. Jesus and Raiane got together in July 2021.
They had a baby eight months later. Helena, the pair's daughter, was born two days after Manchester City's Premier League win last season. Jesus has since left the Etihad and is currently an Arsenal player.
Raiane recently took to social media to announce their split. She stated that external pressure forced the duo to separate. The model, however, has since deleted the post. Here's what she allegedly wrote (via Daily Star):
"Before gossip spreads, I myself make a point of letting you know that Gabriel and I are no longer a couple. And whoever wants to judge can judge. Anyone who wants to say some bad things, can speak. Since some like disgrace, I do it myself question of announcing the end of something that almost consumed me. Who wants to celebrate too, can celebrate (especially family members). After this post, you know that you will never again see me talk about what we went through, or about any subject related to our daughter."
She further added that there was no betrayal involved that caused her relationship with Gabriel Jesus to end. Raiane added:
"It wasn't betrayal, it was just pressure from everyone and everything. We got along well, but because of other people's problems, it always got to us. I can't take it anymore, and I'm not going to force myself into something that's killing me."
The model also removed all of her pictures with Jesus from social media. The Brazilian striker is yet to provide a statement.
Arsenal manager Mikel Arteta provided an update on Gabriel Jesus' fitness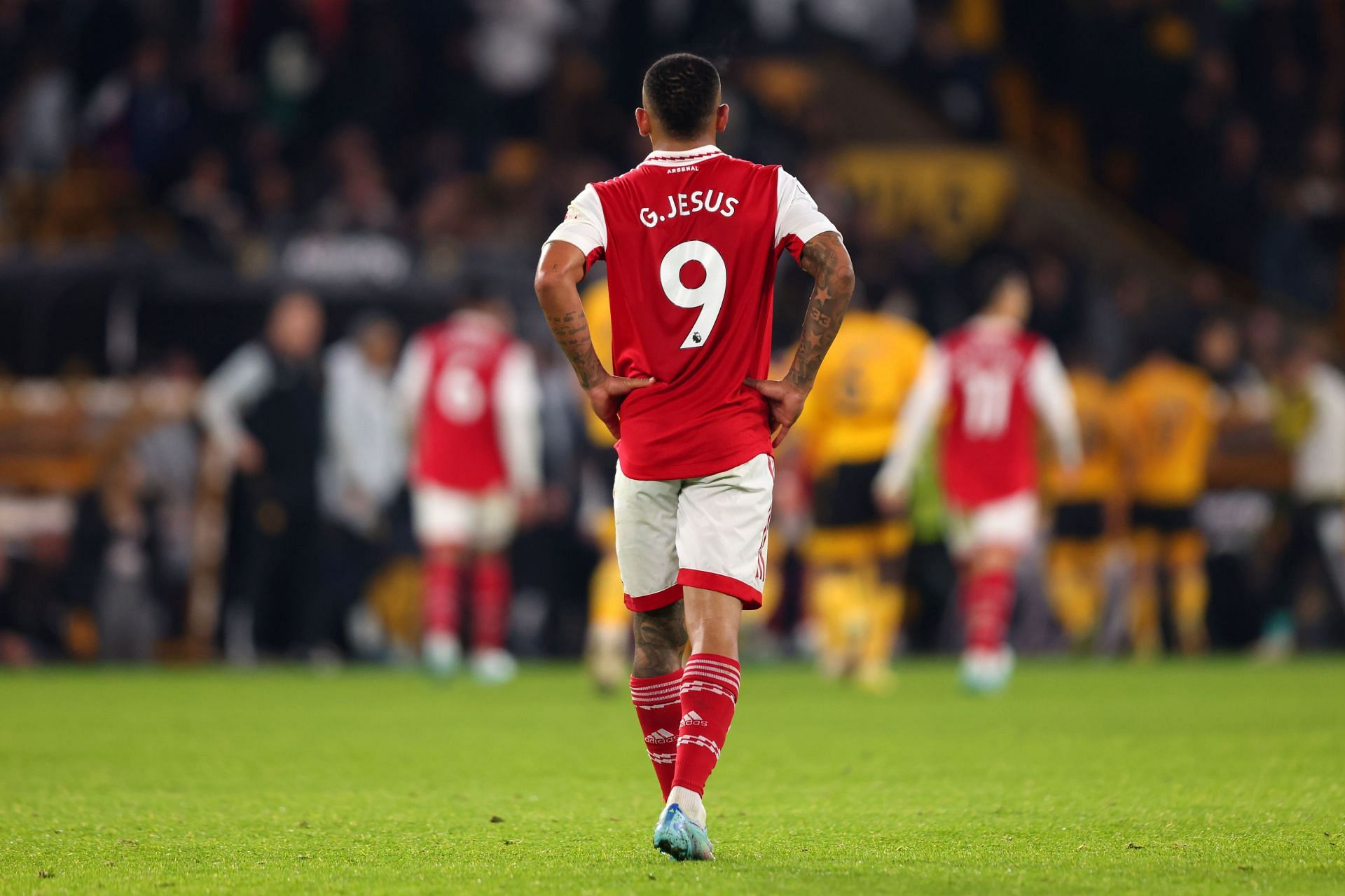 Gabriel Jesus suffered an injury while away on international duty during the 2022 FIFA World Cup. The Brazilian has since gone under the knife and is expected to be out for a considerable amount of time.
Mikel Arteta was recently asked about the Brazilian's fitness. He was unable to provide a definitive response. Arteta said (via The Guardian):
"With him, I don't know. He wants to be here next week but it's unrealistic. He's pushing and driving everyone to the limit. I can't give you an answer. Hopefully it will be weeks and not months, but it was a serious injury and we need to respect that process as well."