Artem Lobov estimated the probability of McGregor's participation in bare-knuckle fights
Former UFC fighter Artem Lobov believes that his star comrade Conor McGregor can test his strength in bare-knuckle fights in the future.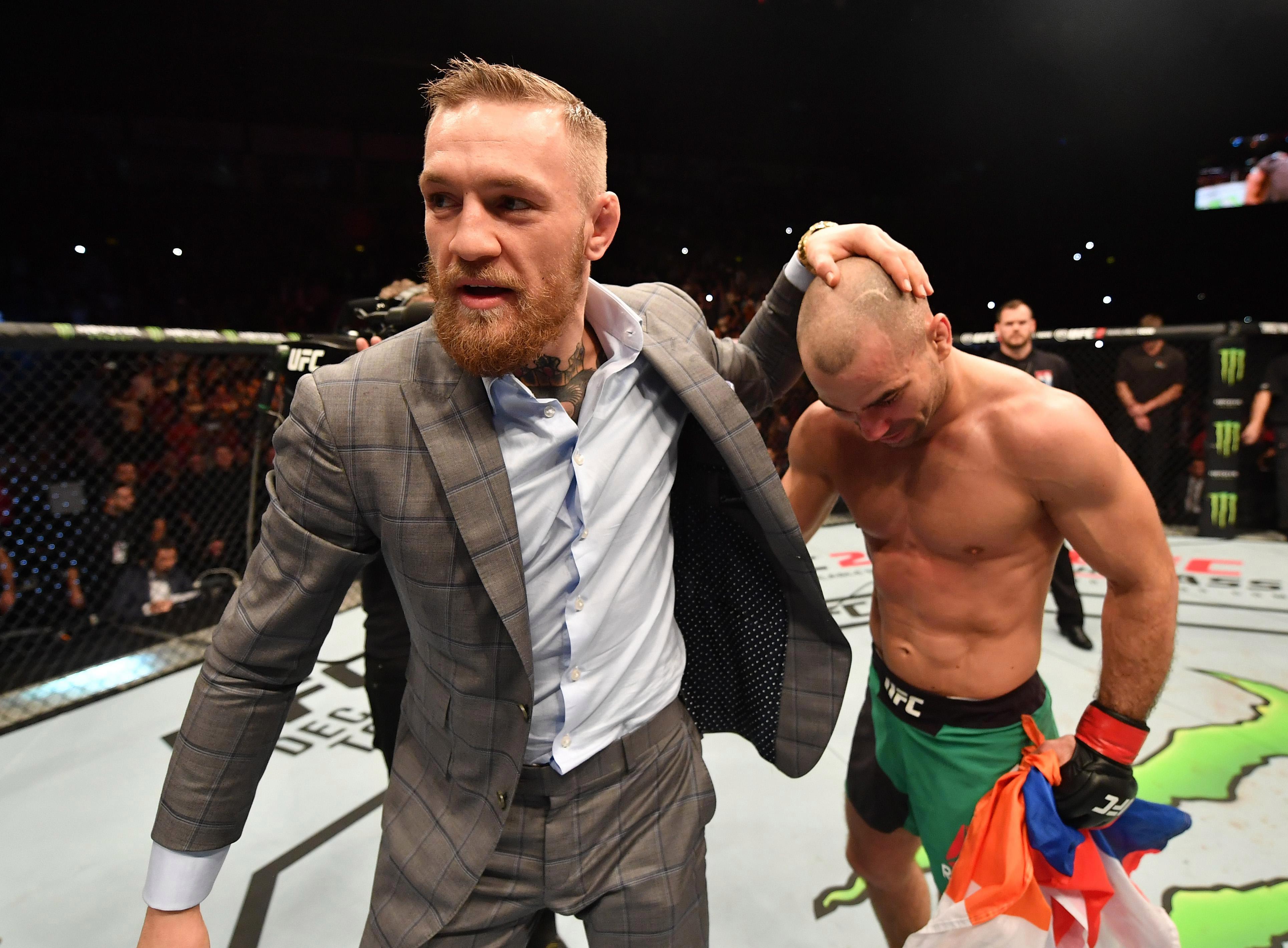 "Before, Connor was asked about this, and he is for such an idea. Probably, even without hearing his answer, I would have said so. He's such a dude that he likes to fight in a stand, he likes real fights, why not?
Now this is something new, it is developing, it is at an early stage, but it is moving in the right direction. The fact that such famous fighters as Denis Berinchik come here and take part in this is proof of that. So in the future, why not? I think that perhaps we will see Connor in fist fights, " Artem Lobov said during a press conference dedicated to his bare-knuckle fight with Denis Berinchik.
Earlier, BKFC League fighter Artem Lobov commented on the injury of his friend Connor McGregor, who broke his leg in the trilogy with Dustin Porrier at UFC 264.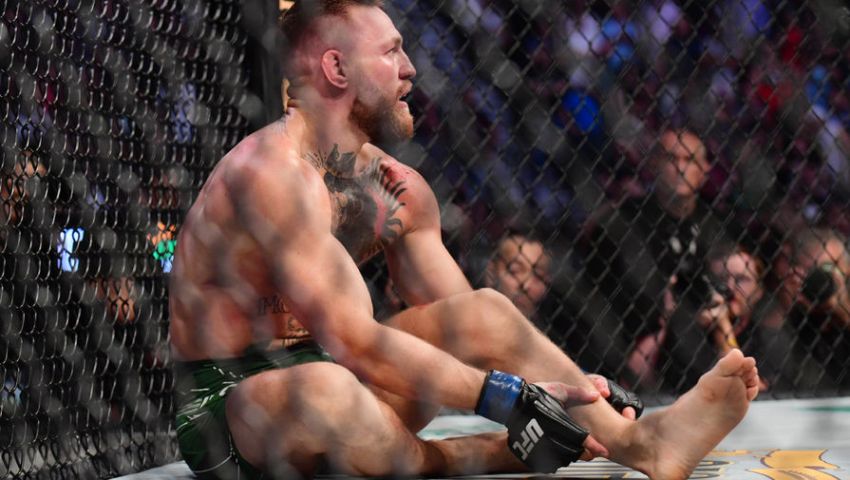 Though COVID-19 led to the cancellation of Lobov's most recent MMA booking, an Arena Fight Championship event in Paris this past December, he has still been able to prepare for his fights at SBG Ireland. Unsurprisingly, Lobov was watching closely when his longtime gym mate McGregor went down with a leg injury in his trilogy bout with Dustin Poirier at UFC 264, and he almost wishes he hadn't been.
"I was supporting him as always," Lobov told MMA Fighting. "Nobody wants to see that kind of stuff happen to a close friend. I'll be honest with you, I hate looking at them even when it's somebody that I don't know. When it happened to Chris Weidman and some of the kickboxers I've seen, it's horrible. I just try and change the channel and can't look at it, it's just horrible. Because I understand I have to go in there one day as well and this could happen to me also. For those reasons, I don't really like looking at it and that was all multiplied a thousand times when you see it happen to a close friend of yours.
"It was very unfortunate, but what can you do, this is the fight game, this is as real as it gets and maybe that shows the world that look, this isn't just a game. This is not playing. This is people's health and lives at stake here, so maybe have a little more respect for the fighters."
McGregor's injury wasn't the only talking point coming out of UFC 264. His pre-fight feud with Poirier bubbled over post-fight with some ugly personal attacks following an interview with Joe Rogan that occurred while McGregor's broken leg was still being treated.
Lobov didn't defend McGregor's choice of words, but he questioned whether a fighter like that should have a microphone stuck in their face so soon after suffering an injury.
"It was a mad situation," Lobov said. "I mean, look at the way Anderson Silva and Chris Weidman were after his injury happened. … [McGregor] was still sitting up and I do think interviews shouldn't even happen in that scenario. I'm surprised that it did happen. It shouldn't have happened, but it is what it is in a way. You have to move on and live to fight another day. Now it's time to heal, train, fix mistakes, and go back again. That's it."
For now, it appears fans won't be seeing McGregor in action for at least a year as he rehabs from surgery for a broken tibia and fibula. When next July rolls around, the former two-division champion will be 34 years old.
Artem Lobov is optimistic that McGregor can return to form, pointing to the fact that McGregor suffered an ACL injury in just his second UFC fight (a win over future featherweight champion Max Holloway in 2013) and later went on to become arguably the most famous fighter in MMA.
"This is gonna be a process of healing and recovery first and then slowly build it back up because then you're going to have to build some confidence in it," Lobov said. "But you know, after something like this, it's still going to take you some time, I would imagine, to start healing and kicking with it. It's going to be a slow process, but I remember when Conor came back from his ACL injury, he's done that twice, he did it better than anyone before him. I have no doubt it's going to be the same result this time."