Barcelona are reportedly prepared to offer transfer fee to permanently rope in Joao Felix in the summer of 2024. Apart from the club, the versatile attacker is also said to be keen to extend his stay at Camp Nou.
The Blaugrana secured a season-long temporary move for the Portuguese forward from Atletico Madrid on the summer transfer deadline day. They added the star to their ranks after offloading Ousmane Dembele to Paris Saint-Germain (PSG) for a fee of €50 million.
Now, according to Todofichajes, Barcelona are keen to turn Felix's loan switch into a permanent move ahead of the 2024-25 campaign. They have decided alongwith the star's agent, Jorge Mendes, to lodge a €50 million, including potential add-ons, summer offer.
Felix, who spent six months on loan at Chelsea after falling out with Atletico Madrid head coach Diego Simeone, is also interested in joining Barcelona on a permanent basis. He is said to have told his close friends that he will sign a contract until 2028 at Camp Nou.
However, Atletico Madrid could derail both the La Liga champions and the player's plans. They are aiming to hold out for a fee in the region of €70 million for the star, who has made 131 appearances for them.
Earlier this week, Felix shared his thoughts on the possibility of joining the Catalan giants next summer. He responded to Mundo Deportivo:
"Well, for me it depends on how the season ends. Then it's up to Barcelona to negotiate with Atletico and then it's up to Atletico, if they want to facilitate things or not. But that's business stuff, which I don't get involved in. I do my job on the pitch, I try to do my best so that they want to sign me in the end and that's not about values."
Joao Felix opens up on his Barcelona start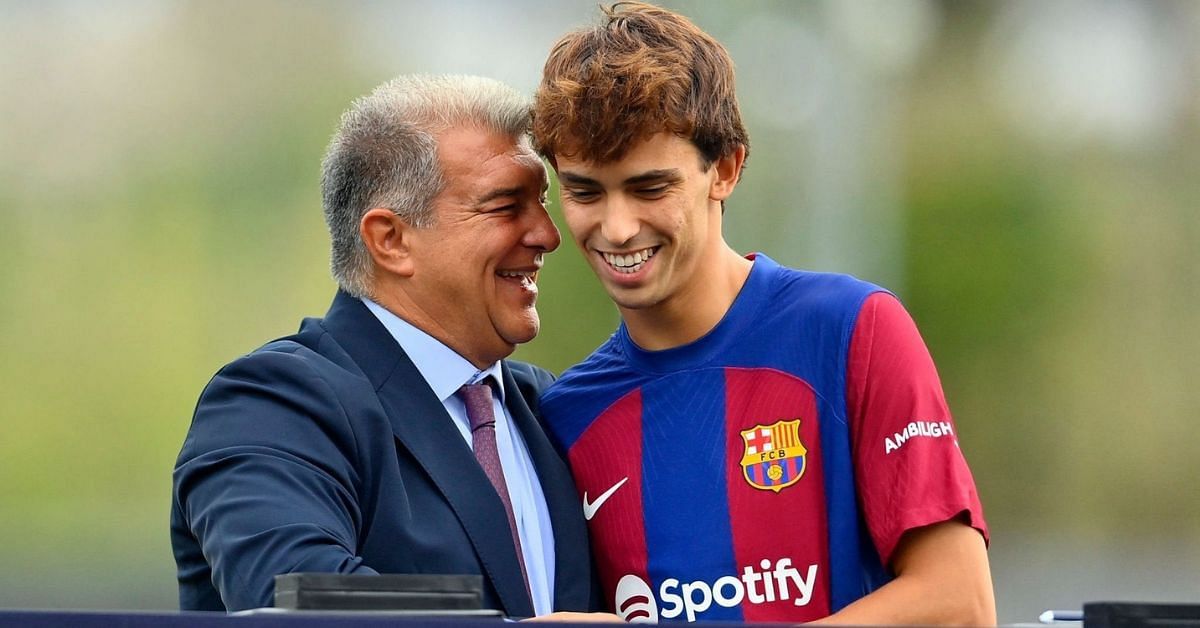 Speaking to Mundo Deportivo, Atletico Madrid loanee Joao Felix asserted that he is relishing his fine start to his life at his new club. He said:
"Let's see, not that good, I honestly didn't expect it. I thought, and I still think, that this is the ideal place for me but the truth is that things are going very, very well and I didn't expect them to go so well. May they continue like this and may it be like this until the end."
Felix, who rose through Benfica's ranks, made his Barcelona debut in a 2-1 victory over Osasuna earlier this month. He has started two games on the left flank since then, contributing three goals and one assist.
A right-footed technical dribbler, the Portuguese will next be in action in his team's La Liga home clash against Celta Vigo this Saturday.