This weekend, Carlos Takam and Joe Joyce will enter the ring against each other for a heavy 12-round war. Both the hard-hitting heavyweights are extremely eager to reach the peak of the division. But only one among these two can actually go on to make his position strong from hereon.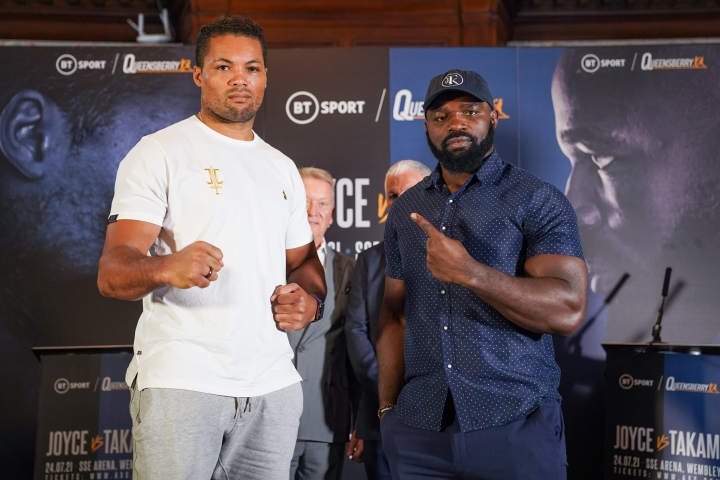 The underdog Takam is all charged up for his fight against the Brit. And he isn't letting any mental games from the 'Juggernaut' hamper his approach by any means. Recently, Joyce's manager, Sam Jones, asserted that Takam's close mate and the UFC undisputed heavyweight champ, Francis Ngannou texted Joyce and wished him luck.
Jones tried to project this in a way in which he wanted to make it seem that Ngannou is rooting for Joyce in this fight. But Takam laughed over the same, and he cleared the air on this matter.
Speaking to Behind the Gloves, Carlos Takam said, "I don't think Francis Ngannou texted him to say, I don't know to say something. I don't think so. Maybe Francis takes him to say okay, good luck.
"Because you know me, because you know I'm gonna win the fight. Just say good luck, yes. So I speak with Francis every time and every day you know, he called me every time to say 'hey Carlos how are you today' even today, this morning he called me to take news of mine."
Carlos Takam, in his above statement, also indicated that there's no rift between him and Ngannou over any pertaining concerns. He shares a great bond with 'The Predator' and with his above comments it's clear that both of them are on good terms.