Rising American prospect of the second middleweight (up to 76.2 kg) Edgar Berlanga (17-0-0, 16 KO) announced the timing of his next performance.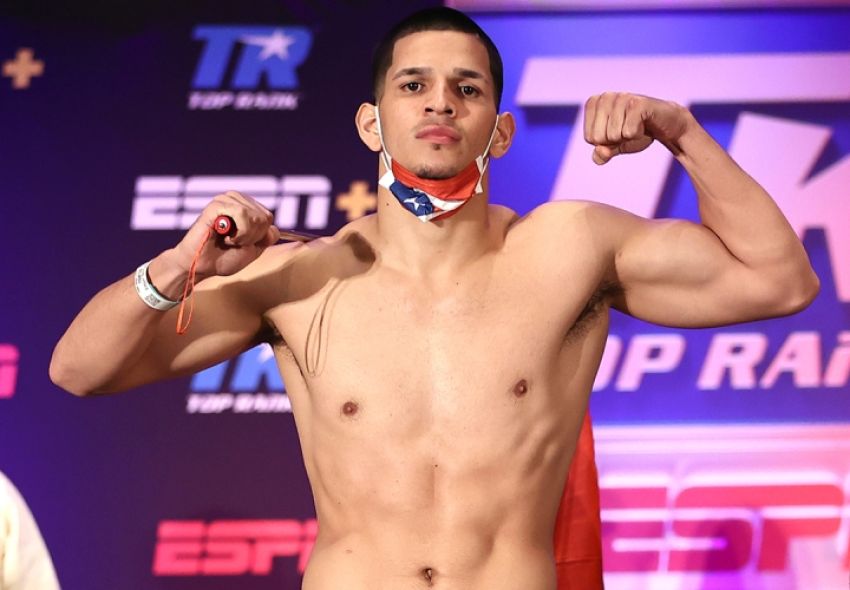 Puerto Rican super middleweight contender Edgar "The Chosen One" Berlanga was well aware that his streak of 16 knockouts in the first round would eventually come to an end.
And that occurrence happened this past April when Demond Nicholson survived his punches for eight rounds.
For the first time in his pro career in a boxing ring, Berlanga won by unanimous decision.
Edgar Berlanga felt that his KO streak's demise took a huge weight off his shoulders and revealed that his return to the ring could occur in September.
"I was happy because [the streak] was over. I feel like I proved myself to people, especially those from Puerto Rico and to those who doubted me because they saw something different," shared Edgar Berlanga (17-0, 16 KO) to Carlos Gonzalez.
"I hadn't fought [more than a round] in five years, so going to the second and then the third felt weird."
Berlanga said the fight with Nicholson provided an opportunity for him to gain some experience within the ring that he will use as a base as he continues to rise up in the ranks at 168 pounds.
"Now I know the things that I should work on in the gym. I have to keep practicing to improve and progress. I knew I was winning the fight against Nicholson because he went down to the canvas several times. I wanted to end [a fight] by decision and I did," said the 24-year-old.
Berlanga shared that he has communicated to his promoter, Top Rank, that he is interested in being the headline fighter on a card in Kissimmee, Florida.
"We have talked about that for September," Edgar Berlanga concluded.