Boxing News: Saul Alvarez' manager named 3 likely rivals for the Mexican boxing superstar
Eddy Reynoso, the trainer and manager of Mexican boxing superstar Saul Alvarez, discussed the situation with his boxer's next fight.
Recall that Canelo abandoned the idea of entering the ring in September, and now he is focused on holding a fight at the end of autumn, which will give his team more time to agree on a fight with IBF champion Caleb Plant.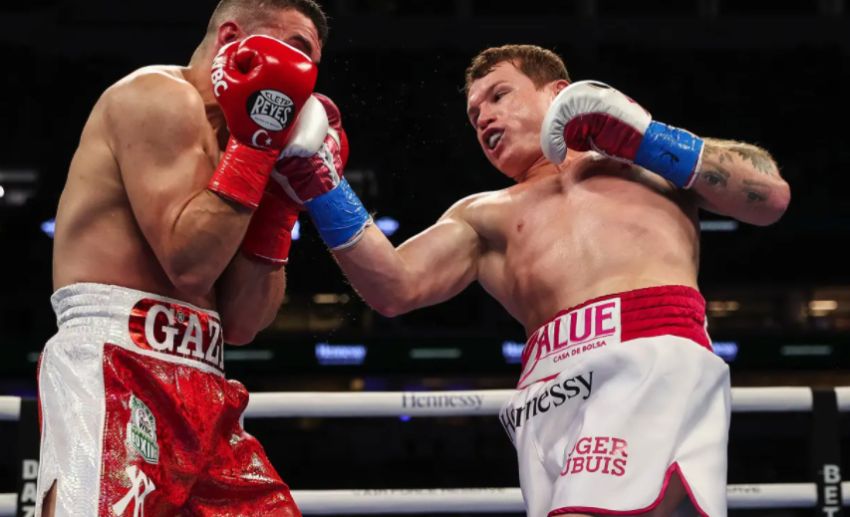 Canelo and Reynoso are clever at negotiating. Plant likely is the only one they want, but they're not going to let him know it.
"The time got too short for us for a promotion on September 18th," said Reynoso to RingTV. "When the time got that close, we decided on a decision. What was in our best interest was to make the fight the fourth week of October or maybe the first two weeks of November," said Reynoso.
That's got to hurt Canelo to lose the September 18th fight again, as that's a date that falls on the Mexican Independence Day weekend. Losing it again shows a lack of desire on their part to fight Bivol.
There would have only been six weeks of training time had Saul Alvarez stayed on the September 18th date, which might not have been enough.
"Caleb Plant has the last belt at 168, and the negotiations fell apart, but there is a possibility there could be other options in October or November," said Reynoso.
"But the priority has always been to unify and make history at 168. It could be Caleb Plant; it could be Bivol; it could be GGG (Gennadiy Golovkin). Everything is possible. But I'll tell you what, Saul will fight before the year ends," said Reynoso.