Boxing News: Tyron Woodley suspended for 2 months after his knockout from Jake Paul. Injuries and losses are all part of any sport. The former UFC welterweight champion Tyron Woodley is no stranger to such injuries. From suffering a rib injury to a knockout, Woodley has borne everything. His most recent addition to the injury list was by the hands of Jake Paul.
The two collided for the second time on December 18, 2021. The first matchup ended on Jake's side by a split decision. However, Jake cemented his name in the boxing world by landing a perfectly placed right overhand 2 minutes, and 12 seconds into the 6th round.
Following this, Florida State Boxing Commission has handed Tyron Woodley a 60-day medical suspension-per MMA Fighting.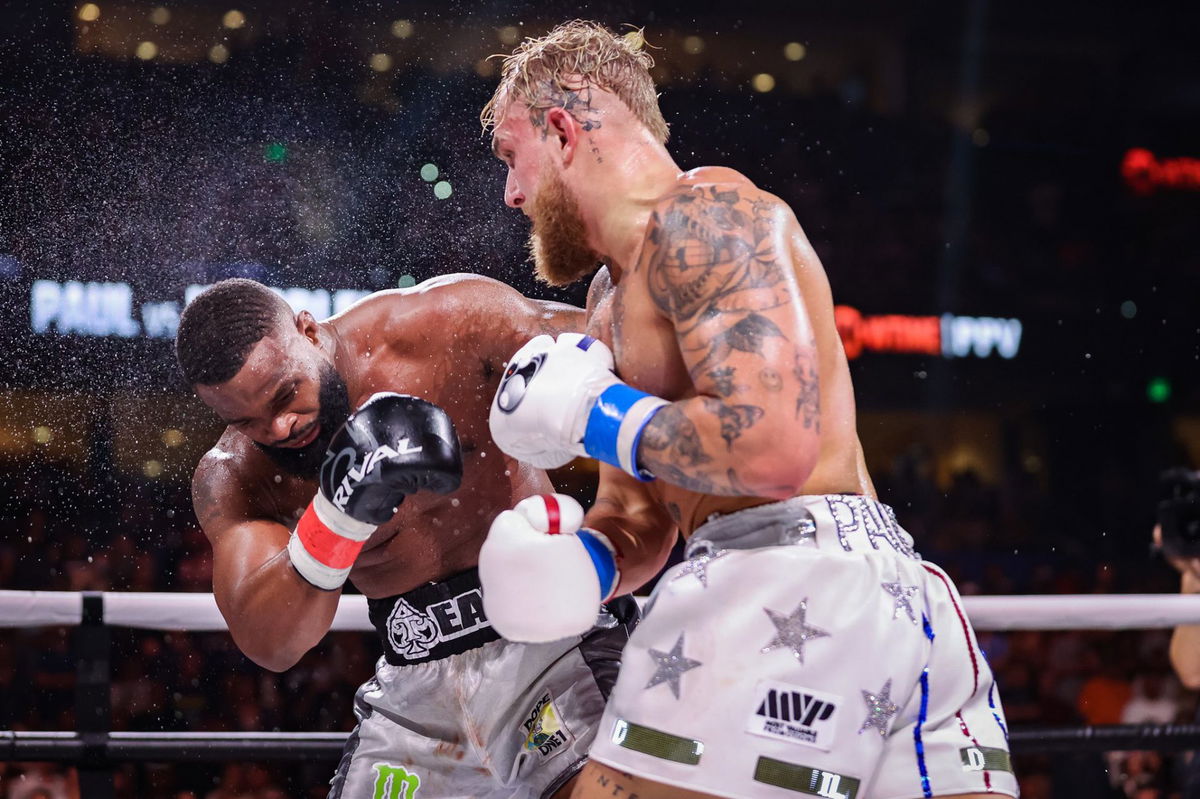 Besides Tyron, only one other fighter got medically suspended during this event. Miriam Gutierrez, who fought against the unified featherweight world champion, Amanda Serrano. She took a heavy beating after facing Serrano for a total of 10 rounds.
Miriam shared a picture of her after the fight through her Instagram. She took a total of 236 punches.
Jake Paul calls out Jorge Masvidal and Nate Diaz
With the most recent victory, Jake has taken his professional boxing record to 5-0. In addition to an undefeated record, 'The Problem Child' has knocked out every opponent he has faced until now.
After the fight ended, Paul announced, "It's got to be the greatest moment of my life. Look at my year. Unprecedented. One of the most valuable boxers in this sport. Four fights, four massive Pay Per Views in 13 months. I've knocked out every person I've fought."
Paul also called out Jorge and Nate during the same announcement. He said, "Masvidal and Nate Diaz. Y'all are b** for leaving this arena because I know you don't want that s. So get out of your contract with daddy Dana and I will f*** you up too."
It is rumored that he will fight Nate or Masvidal next, but nothing is confirmed as of now.