Tyson Fury admits he has one year left in boxing before retiring from the sport.
Tyson Fury is the best heavyweight of this era for all the reasons in the world. The big man from Britain has proven his mettle to one and all, defeating every opponent he has faced. Of all his victories, however, his most special performances have come against the intimidating Deontay Wilder.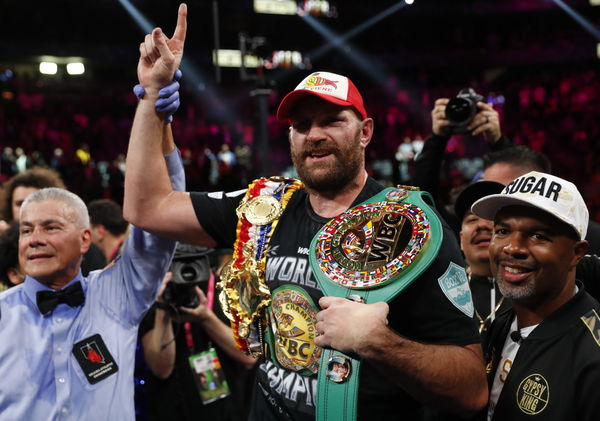 Post the fight, he hinted at retirement and he now spoke about the same again. In a chat with iFL TV, 'The Gypsy King' said:
"Me being a good dog, my day is nearly over. 33-year-old. I've been through hell and back ballooned up and down from 28 stone, back up and down, all my life you know. I haven't got a 40-year-old career in me. I've got maybe another year or so left and that's it. Another couple of fights and I say I'm out."
"What have I got to prove? I've got nothing to prove, I've got nothing to finalize of anybody. Also, what I want to do is enjoy what I've done now, and that's it." Fury later added.
Ever since his dominant win over Wilder in October this year, Fury has continued to insist he is retiring from the sport. However, fans want him to beat two more opponents and become undisputed before he retires.
Was Tyson Fury hinting at fights with Oleksandr Usyk and Anthony Joshua?
In his above statement, 'The Gypsy King' Tyson Fury clearly asserted about having a couple of fights before retiring.
Citing that, and looking at the prevailing scenario in the heavyweight division, it's clear that Usyk and Joshua stand tall as the biggest opponents for Fury.
These fights (Fury vs Usyk and Fury vs Joshua) are of a different magnitude altogether. That said, any hardcore boxing lover would crave these fights.
Come 2022, it will be interesting to see if these contests really materialize. What do you make of Fury's above comments?
Don't miss it: Tyson Fury addressed the Dillian Whyte situation.