Tyson Fury is all out assaulting his potential opponent, Dillian Whyte, on the Internet.
The heavyweight superstars are locked in for a high-volume matchup, with Fury's WBC belt up for the grabs. Although both sides have agreed to lock horns, an official confirmation is yet to arrive.
That said, the fight doesn't seem to fall off from this stage unless something dramatic turnover happens. Surprisingly, Dillian Whyte hasn't responded to Tyson Fury's verbal banters.
'The Body Snatcher' might be preparing to respond with his punches. However, it's a bit bizarre to see him remain silent on the whole scene.
Well, that hasn't stopped Tyson Fury from offering harsh words. He recently took to Twitter and accused Whyte of demanding money to appear in the press conference. Whether or not credible, Fury clearly grabbed attention with the stint.
The WBC heavyweight champion posted a video comfortably from his bed and said:
"That little sausage Dillian Whyte wants paying to turn up to a press conference. You little, silly, fat sausage."
It wasn't the end of the story. 'The Gypsy King' posted another clip on social media offering more verbal assault on 'The Body Snatcher.'
Fury said: "Hi guys just a quick one, I am setting up a juice giving page for Dillian Whyte. So that he can turn up to the press conference and I am going to donate first. My donation is 47 pigs, you useless dosser."
Tyson Fury could have looked into several other options for his next fight. He was in talks to meet Andy Ruiz Jr. or Robert Helenius. However, he picked Dillian Whyte, his mandatory contender. Therefore, an official fight date can be on board shortly.
Tyson Fury and Dillian Whyte can be another heavyweight classic
Fury delivered one of the best heavyweight trilogies of all time after he knocked out Wilder in October 2021. The feud, which began with a draw in 2018, saw Tyson Fury stop Deontay Wilder in the next two bouts. While people considered Wilder as the scariest puncher in the division, Fury outworked him easily.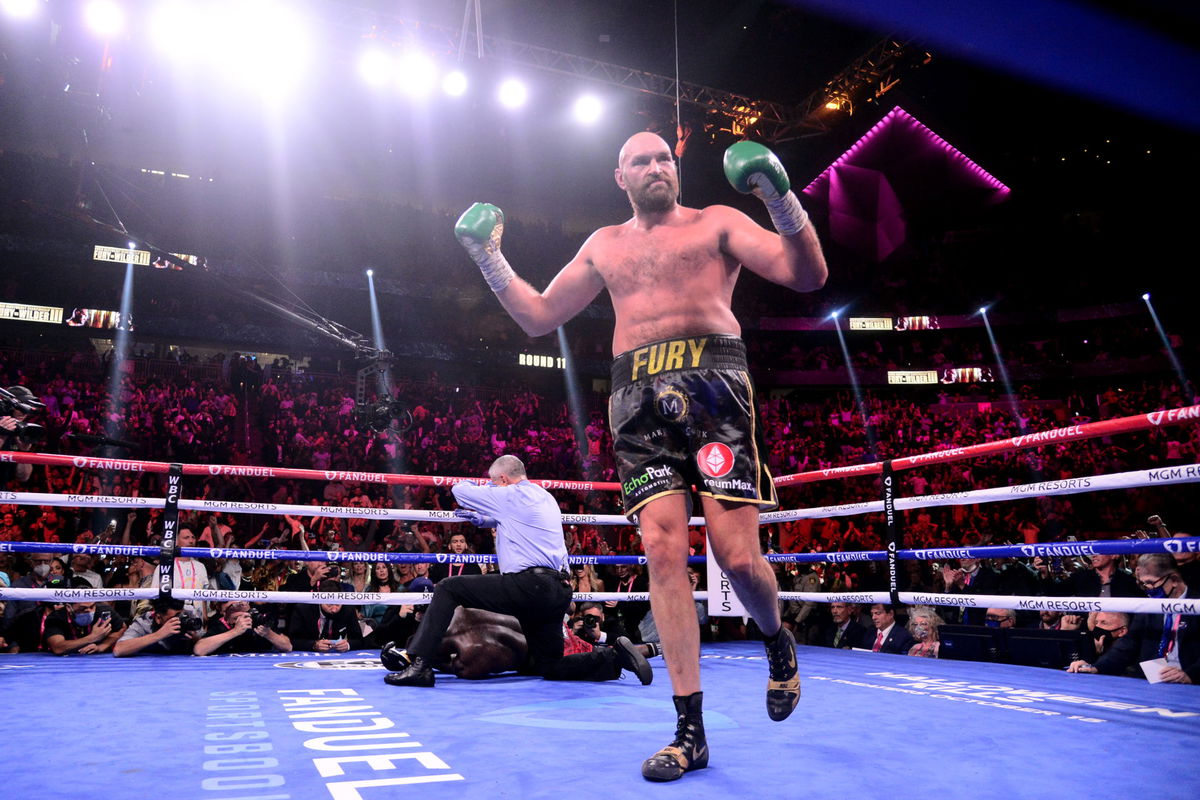 Well, Deontay Wilder had his puncher's chance in the fight. He knocked down Fury several times in all three fights, but couldn't claim the win by any means.
As Dillian Whyte is also a knockout artist, he can learn a lot from Wilder's performances against Fury. Despite all the analysis, heavyweight boxing is always an unpredictable division. One punch can change it all, will verify Dillian Whyte to have fair chances of beating Tyson Fury.