British broadcaster Piers Morgan has begged Arsenal manager Mikel Arteta for forgiveness after he doubted the Spanish coach. The journalist is a massive Gunners fan but lambasted the management of their coach throughout last season.
Morgan questioned Arteta's coaching methods after watching the club's Amazon All or Nothing series. He was also disgusted by the freezing out and eventual departure of former captain Pierre-Emerick Aubameyang. He even called for the Spaniard to be sacked.
However, Arsenal have been in scintillating form this season and they sit top of the Premier League table with 15 wins, two draws, and one defeat in 18 games. They are marching towards their first league title since 2004.
Arteta has transformed the Gunners during his tenure, and the higher-ups' patience with the Spaniard has paid dividends. Morgan has finally admitted that he was wrong with his assessment of the Arsenal boss. He told Sports Breakfast:
"I didn't just question him, I said they should never have given him a new contract! I did write for The Sun about this because there's no doubt that Arteta has proved me completely wrong."
Morgan defended himself by alluding to the fact that he wanted Arteta out when they had slipped up in the top four race last season following a 3-0 thrashing to London rivals Tottenham Hotspur:
"I would argue, in my defence, that at the time I said that we'd just been hammered 3-0 by Tottenham, we went on to lose another three games, we weren't in any European competition at the time, knocked out of both domestic cups in January and it felt like we were going nowhere."
The Brit went on to laud the signings of Arteta, including Gabriel Jesus and Oleksandr Zinchenko. He has also been impressed by how William Saliba has developed:
"Boy, has he proved me wrong because in the next few months he went and got [Gabriel] Jesus and [Oleksandr] Zinchenko from Man City who turned out to be unbelievably good signings, he brought back William Saliba at the perfect time, he's a world-class centre back and everything seems to have clicked."
Morgan then concluded:
"I can only, once again, lie on the floor and beg forgiveness from the great Mikel Arteta for so badly misreading his long-term plan!"
Arsenal reportedly make contact with Bayer Leverkusen for Moussa Diaby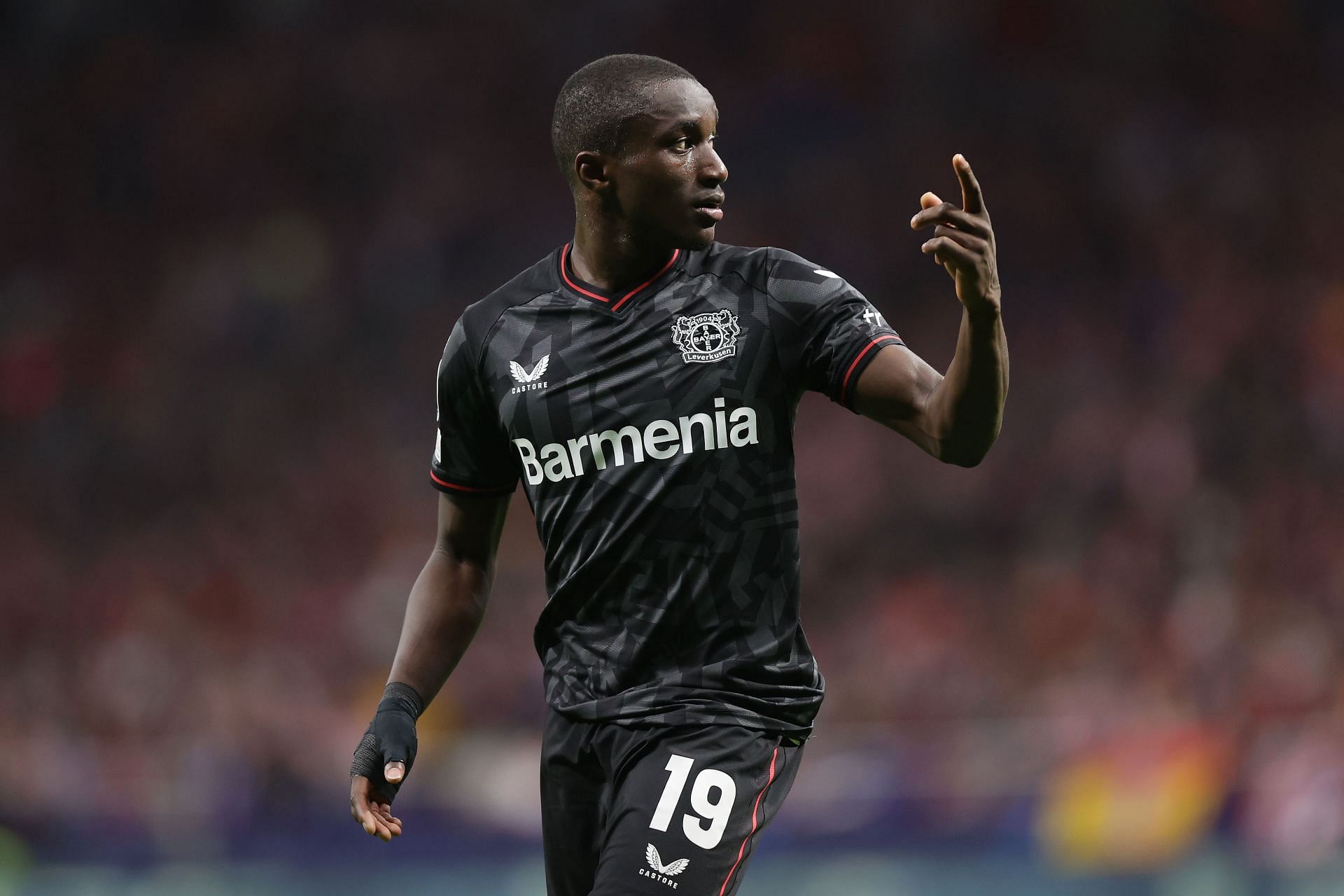 Arsenal missed out on the signing of Shakhtar Donetsk winger Mykhaylo Mudryk, who joined Chelsea for £88.5 million. The Gunners are still eyeing a wide forward signing, and they may have turned their attention to Diaby.
According to Sky Sports, Arteta's side has made initial contact with Leverkusen over a potential deal for the French winger. He has been in fine form, scoring eight goals and providing four assists in 22 games across competitions.
Xabi Alonso's side doesn't want to sell the 23-year-old after quoting £88.5 million to potential suitors in the summer. Diaby joined the club from Paris Saint-Germain in 2019, and his contract runs until 2025.