Chris Weidman has suggested that he may end his career after receiving a turning point in a fight with Uriah Hall
Former UFC middleweight champion American Chris Weidman has suggested that the fracture of his leg, which he received during the last fight against compatriot Uriah Hall, could be the end of his career.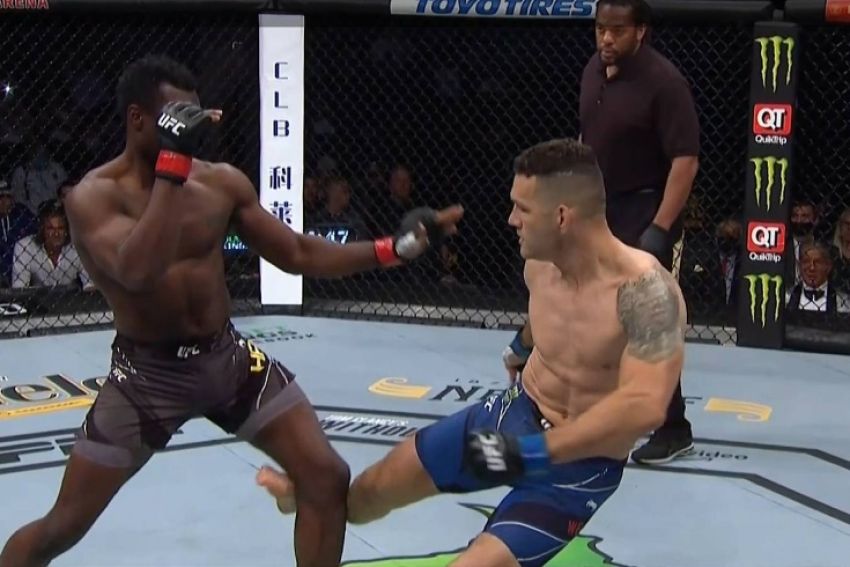 ---
"I don't know what's going to happen," Chris Weidman said with tears in his eyes. "My foot is still numb. Hoping that comes back and I can move it the way I moved it before the fight. I've had 23 surgeries in my life but there's nothing that's stopped me but am I going to have the motivation and the passion to push through this long process again? It's kind of scary. I don't know. "
Even just a few days after this video was recorded, Weidman seemed to be in better spirits as his health continued to improve as he began the long road back to full health again.
Still, he was facing down a lot of doubt in those initial moments after having the surgery, especially knowing that this kind of situation could potentially end his career as well as take away his ability to even play with his children the same way in the future …
"I just don't want this to be the end," Chris Weidman said. "I feel like I have more in me so I just need this to be a short lived thing that I'm able to look back on as part of my story.
"If I had to retire, I'd be broken with that but not being able to wrestle around with my boys and show them how good I am at certain things and be able to instill that in them. That's the hardest. "
Thankfully, Chris Weidman appears to have turned a corner in his rehabilitation since those first few days after his surgery as he's already walking on a zero-gravity treadmill while undergoing physical therapy almost each and everyday.
Weidman seems confident that he will compete again one day in the future but getting his leg back to full health is the only thing that matters right now.