Cyril Gan changed his mind about fighting Francis Ngannou
French heavyweight Cyril Gan, who a few days ago announced that he could easily fight Francis Ngannou, suddenly remembered that the Cameroonian giant is his teammate.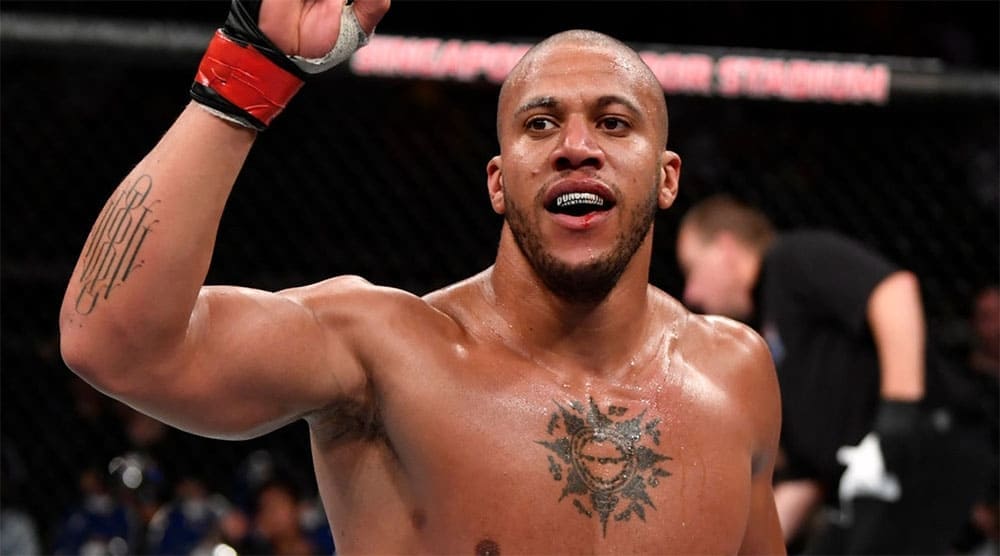 ---
"I never challenge anyone, and I am ready to fight anyone, anytime" – quotes MMA Junkie of Cyril Gan himself. "If the UFC decides to organize this fight, please let it be a belt fight. That's all. Because, you know, we are from the same gym, from the same coach "
However, just five days ago, Gan claimed that he hardly knew Ngannou, and that they had no close relationship.
"I have no problem fighting him. When I joined the team, he had already left for Vegas, and we only saw each other when he returned to Paris to prepare for battle. There is no friendship between us – we are not close, "said the Frenchman in an interview with The Bash podcast.
At the same time, Gan did not deny that Ngannou did not act too decently in relation to their general coach, but made it clear that he was not going to take revenge on him for this.
Recall that last weekend at UFC 256 in Las Vegas, Cyril Gan, unbeaten, extended his winning streak in the UFC to four matches, finishing by TKO in the second round of former division champion Junior Dos Santos.
Subscribe our blog below and to our Facebook group UFC, MMA, Boxing, Football, NHL!!! Sports news!!!
Stay up to date with events and new news www.sportsandworld.com
 More news