Derrick Lewis caught a robber trying to steal his car.
The contender for the UFC heavyweight title, Derrick Lewis, is probably the last person whose property is worth encroaching on, and this was fully learned by the hapless robber who tried to steal a car from the "Black Beast".
---
The American heavyweight posted a video on Instagram in which he talked about how he stopped the criminal and turned him over to the police.
"Mofo pick right / wrong car to break into. HE'S OK" – written by DerrickLewis.
In the video, the criminal, whose head is bandaged, is put into a police car, and the "Black Beast" demonstrates his car with signs of burglary. (Slide post to watch the video)
---
"The f*cker tried to break mine," the fighter explained.
In the Story, Lewis posted a photo of his fist with the caption "Satisfaction. He's fine."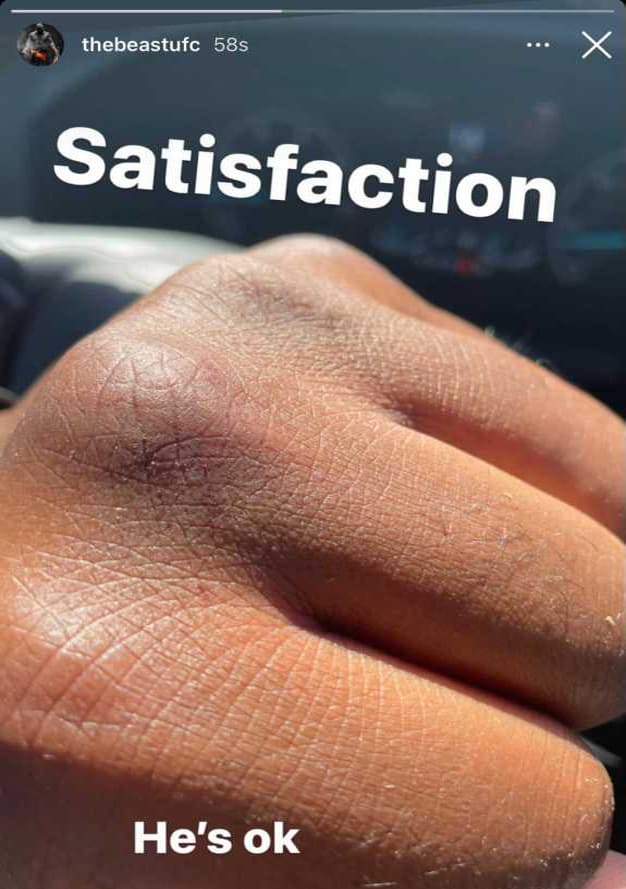 As a reminder, Derrick Lewis is scheduled to fight the reigning UFC heavyweight champion Francis Ngannou for August.