Derrick Lewis explains why he doesn't like Francis Ngannou
UFC Heavyweight No. 2 Derrick Lewis revealed why he has a bad relationship with reigning division champion Francis Ngannou.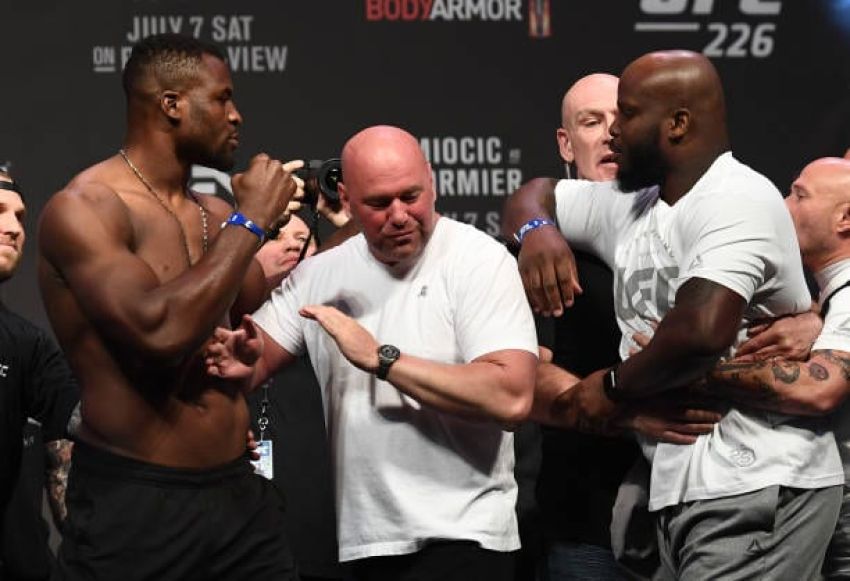 Recall, according to Dana White, this summer the fighters will have to take revenge. This became possible after ex-light heavyweight title holder Jon Jones demanded a huge fee from the promotion for the fight against Ngannou.
---
"He makes me look fat when I stand next to him so f*ck him. F*ck Francis. And eat some Popeyes," Derrick Lewis joked.
Lewis then added onto the comment, explaining that he isn't friends with anyone in the UFC heavyweight division as his goal is to go in there and knock all of their heads off.
"I really don't like none of the guys that I fight, none of the guys in my division, just because the type of mindset I go into each and every fight. I don't want to be friends with none of them. So f*ck them," Derrick Lewis said.
---