Dustin Poirier wants to prove his point to the world that January was not a Fluke.
Dustin Poirier

is all set to compete against

Conor McGregor

at the UFC 264 event. This fight will be the culmination of the epic rivalry the fighters have shared over the years. Poirier and McGregor first competed back in 2014 and now finally after 7 years, their 3rd fight is set to happen.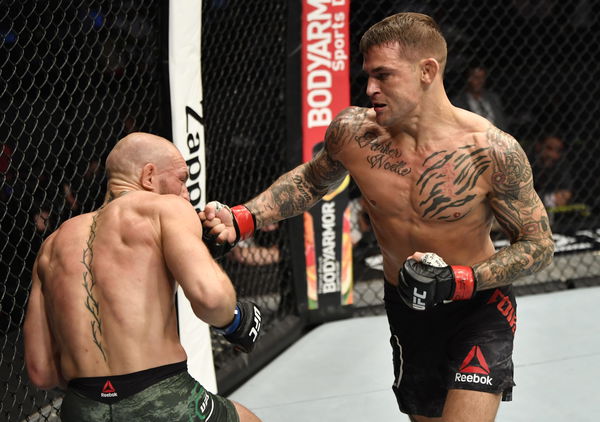 When two fighters compete in a trilogy and that too over 7 years the dynamic between them is bound to change over the years. That is exactly what happened with Poirier and 'Notorious' and recently during an interview, Poirier talked about the same.
He said, "I think the first fight I was a bit more established, with the American UFC fans. I had a few wins, a couple of good wins. He was the up-and-coming guy who had a lot of hype and didn't have that big staple win in his UFC career yet, and I was that guy, unfortunately."

"A stepping stone on his rise to stardom to the celebrity and superstar Conor McGregor that he became to be. You know I was a part of that history and looking back that su*ks for me to be in that position."
While Poirier is disappointed about the fact that he lost his first fight against McGregor. 'The Diamond' knows that this is what life is all about and how all this led to a great fighting story.
"But at the same time, it's beautiful because that's what life's about man. Things go full circle and then we meet again, years and years later. He has become the two-time you know, two-division world champion, and I put my hand on interim gold. It's just a good fighting story."
Both fighters are training very hard for the coming event and want to gain a victory in the fight. As both McGregor and Poirier are at different stages of their careers, they will enter the fight concentrating on different things.