Disclosure: This post contains affiliate links. If you buy or sign-up through one of those links, you won't pay a penny more but we'll get a small commission that helps me in running this blog. Read the Disclosure page.
Phil Daru, strength training coach of American Dustin Poirier, believes that his fighter will not be able to use the same tactics as in the rematch during the third fight with Irish Conor McGregor. But according to Phil, this time Dustin will win with a choke or a painful attack.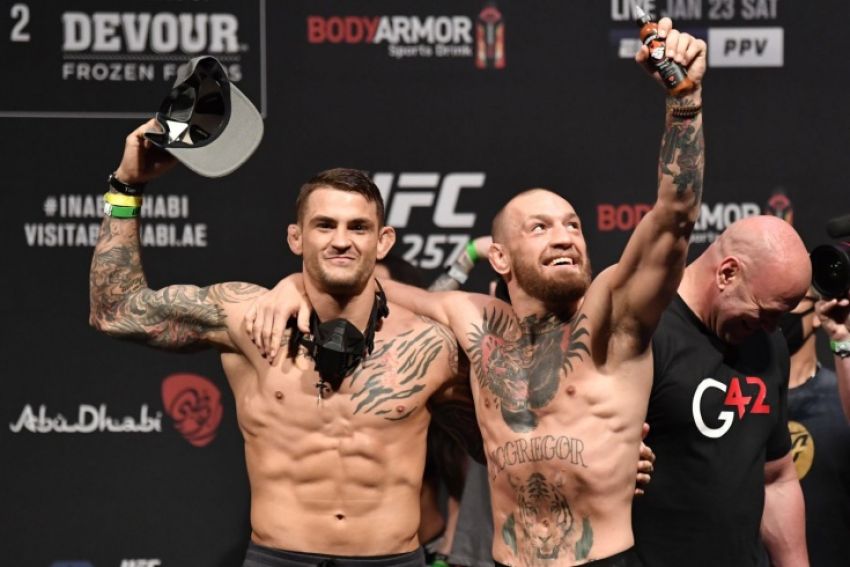 ---
"For me, personally, I feel like he's going to submit him this time," Daru said on The Schmozone Podcast. "I think Conor is definitely going to make changes, definitely going to look out for the calf kicks and change his stance a little bit there.
"But I think at the end of the day, [Dustin] is going to set that pace, drag him into that deep water and ultimately get that submission."
MacGregor and Poirier met twice in the Octagon. The first fight took place in September 2014 and the Irishman won an early victory in the first round. The opponents held a rematch in January of this year, and Dustin managed to knock out Conor in the second round. The rivals will face off for the third time in the Octagon on July 10th in the main event of UFC 264.