Dustin Porrier analyzed the guillotine from Conor McGregor
After an early victory over

Conor McGregor

in the main fight of the

UFC 264

, former interim UFC lightweight champion Dustin Purrier commented on his opponent's attempt to hold a choke hold in the first round.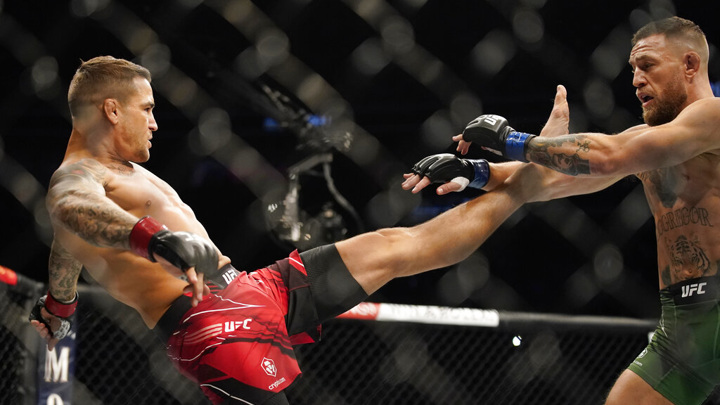 "I am happy with the first round. I felt like I was in control of everything. I lured him to close the guillotine so that he could then go to the guard. Unfortunately, the cage was closer than I thought, for a second he even closed it, and I thought: "Oh, sh*t."
It seems that I deceived myself, but in the end everything worked out. I knew he wouldn't submit me. Yes, I was submitted earlier, but I believe in my jiu-jitsu. When an opponent starts trying to do something, I can assess his level of jiu-jitsu simply by how he grabbed me, by the position of his hips, and so on. So everything was fine. I wanted him to push, "Dustin Porrier said in an interview with ESPN.