Francis Ngannou shared his thoughts on the strategy his former coach Fernand Lopez will have Ciryl Gane employ at UFC 270
Ngannou used to train at the MMA Factory under the tutelage of Lopez. He'd even been teammates with Gane for a period of time. 'The Predator' parted ways with Lopez a few years back and currently trains under coach Eric Nicksick at Xtreme Couture in Las Vegas.
Their split wasn't cordial. Unsurprisingly, both Ngannou and Lopez have taken multiple jibes at one another, particularly leading up to 'The Predator's' upcoming heavyweight title unification fight against Lopez's current star pupil Ciryl Gane.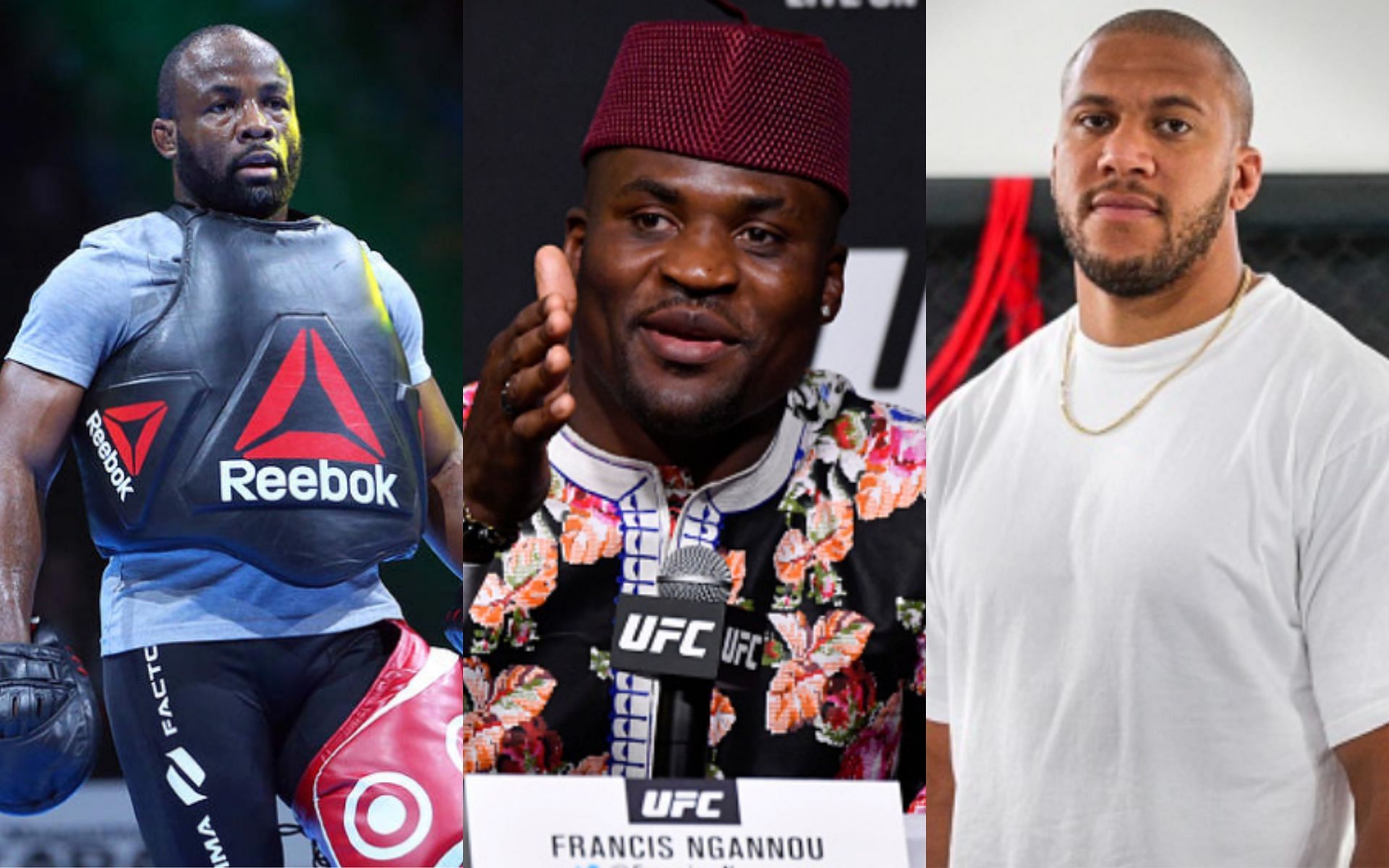 On that note, in an interview with the UFC's Megan Olivi, Francis Ngannou addressed the possible gameplan Fernand Lopez could come up with for Ciryl Gane to use against him.
Olivi noted that Lopez believes he can come up with a gameplan for his athlete to beat 'The Predator'. Ngannou responded by stating:
"Well, I think it's the opposite. I don't think he Fernand Lopez knows anything about me. I think I'm complete different fighter. But I know everything about him. I literally like, can think as him. I know what is his gameplan. I can get in his mind and visualize what exactly he is working on because I know the man. I know how he thinks; more than he might even imagine."
UFC heavyweight champion Francis Ngannou is set to face interim UFC heavyweight champion Ciryl Gane at UFC 270 on January 22nd.
The winner of this matchup will emerge as the undisputed UFC heavyweight champion and is likely to defend the title against Jon Jones later this year.
SEE ALSO: