Former UFC two-weight champion Georges St-Pierre continues to give his fans hope for a return to the octagon. The legendary Canadian once again made it clear that he is interested in holding a duel against Khabib Nurmagomedov, but at the same time he clearly does not want to descend for the sake of this fight into a light weight convenient for the Russian.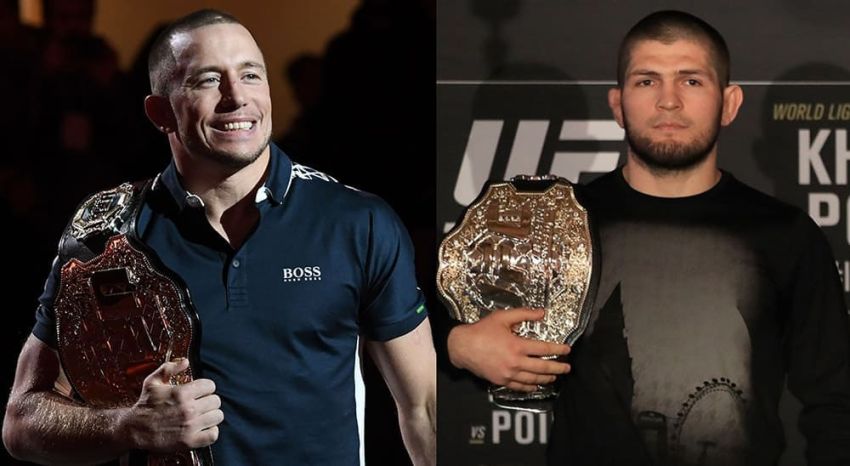 ---
"This fight freaking excites me. Khabib is bigger than me. He may be a weight-lifter better than me, besides, I'm older than him, and that also plays a role. We must explore the territory. This is one of the principles of the art of war.
If I fight in territory that he knows and I don't, that will be an advantage for him. Now this is Khabib's advantage. I do not conduct complex trainings, but he does. Therefore, both sides must compromise in order for the fight to take place, " said George St-Pierre.
"It freakin' excites me man!" ⚜️

– @GeorgesStPierre on the idea of fighting @TeamKhabib #UFC #TimandSid pic.twitter.com/iIQOdcrgYJ

— Tim and Sid (@timandsid) January 14, 2021
---
Don't miss this news: Jon Jones threatens the UFC heavyweights.