Inter Miami boss Gerardo Martino provided a fitness update on Lionel Messi as the Argentine icon sat out the club's 1-1 MLS draw against New York City on Saturday (September 30).
Messi has been struggling with fitness issues since returning from international duty in mid-September. He was also left out of the Herons' matchday squad in the 2-1 US Open Cup final loss against Houston Dynamo on September 27.
Amid reports claiming that the Barcelona legend had sustained a hamstring tear, Martino said after his side's latest league fixture (via Miami Herald):
"I will repeat what I said before. We are going game by game. We will evaluate him against Chicago (the next game on the road Wednesday).
"We didn't take a risk for a final. We won't do it now. If against Chicago he is ready to play, to be on the bench, or it would be risky and he has to stay out, he will stay out, and we will do the same against Cincinnati."
Addressing Messi's reported hamstring injury, as claimed by a healthcare journalist named Caden DeLisa, Martino added:
"Time will tell whether what I am saying is true or whether that person who made the report is right."
Up next for the Miami-based outfit is a league clash at Chicago on Wednesday (October 4). The Herons are 13th in the Eastern Conference and four points off the ninth-placed Montreal, the last playoff spot, with three games left.
---
Lionel Messi set to miss rest of MLS season due to injury, claims Caden DeLisa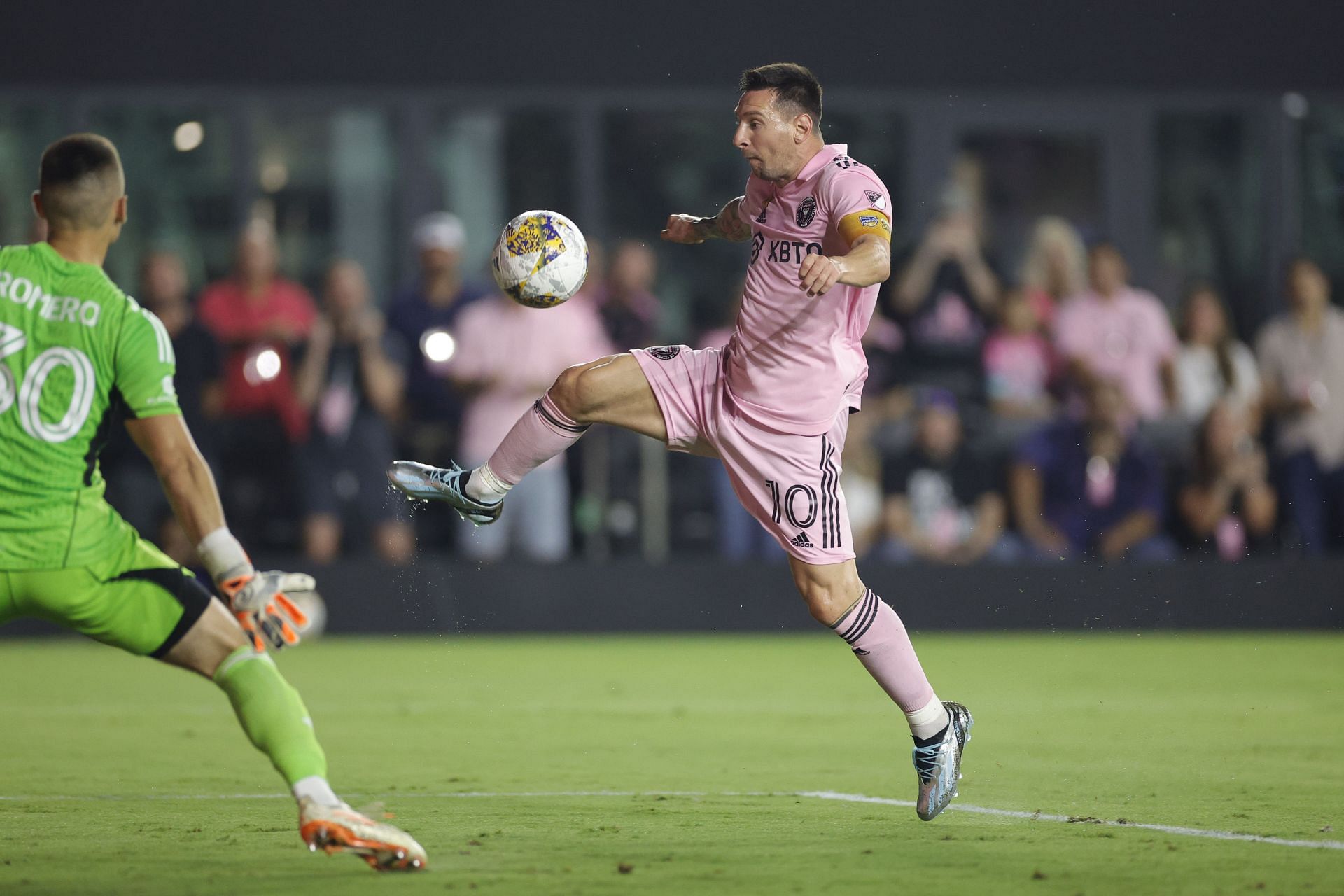 Education and healthcare journalist Caden DeLisa posted rather disheartening information for Inter Miami fans as he claimed that Lionel Messi is set to miss the rest of the MLS season.
The Barcelona legend has made just one appearance against Toronto on September 20 since returning from international duty. Addressing the player's fitness concerns, DeLisa posted on X (formerly Twitter):
"A source indicated that Lionel Messi sustained a 2 cm hamstring tear, confirmed via MRI, likely shutting him down for the remainder of the MLS season.
"The injury was picked up during Argentina's WCQ match against Ecuador before being reaggravated against Toronto."
Messi was withdrawn in the 89th minute of the 1-0 win against Ecuador on September 7. However, it was clarified after the game that the 36-year-old forward was substituted because of fatigue.
It will be interesting to see whether Messi makes a return for Inter Miami in the coming weeks as the team chase an unlikely postseason berth.