Jan Blachowicz is ready to sign a fight with Jon Jones.
Disclosure: This post contains affiliate links. If you buy or sign-up through one of those links, you won't pay a penny more but we'll get a small commission that helps me in running this blog. Read the Disclosure page.
UFC Light Heavyweight Champion Pole Jan Blachowicz believes the time will come when American Jon Jones will keep his word and fight him. Jan is also confident that his team will develop a plan for this fight, which will lead him to victory, possibly even by knockout.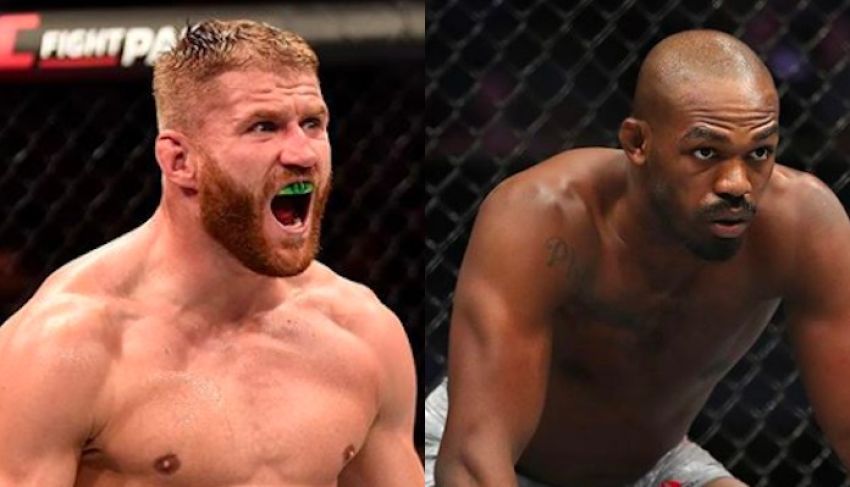 After Blachowicz knocked out Corey Anderson last year in New Mexico, Jones promised Blachowicz a fight. However, "Bones" couldn't come to terms with the UFC and he vacated the light heavyweight title with eyes on a move to heavyweight. Since then, Blachowicz became the new 205lbs champ with a TKO win over Dominick Reyes and he defended his belt against Israel Adesanya
---
"Jon Jones is somewhere out there and I believe I will have the opportunity to fight him in the future," Jan Blachowicz said on Just Scrap Radio on BJPENN.com. "I think everybody would like to fight against him. We will see about the future. He promised me this fight but I don't want to talk about Jon Jones because it is boring for me. But, he promised me the fight after I knocked out Corey Anderson. I believe in the future somehow we will make the fight."
Although Jan Blachowicz doesn't want to speculate on a potential fight against Jon Jones, he has thought about it. He says the goal would be to KO the former champ but believes the fight would look very similar to his win over Adesanya at UFC 259.
"I don't know right now. If UFC sends me the contract and I fight Jon Jones, me and my team will find a way to beat him," Jan Blachowicz said. "Of course, I would try and knock him out, but I think it would be a similar fight to mine with Israel."