Javier Mendes gave a prediction for the third fight of McGregor and Poirier
Famous American coach Javier Mendes shared his opinion on the upcoming fight between Conor McGregor and Dustin Poirier, with which the former rivals will complete the principal trilogy.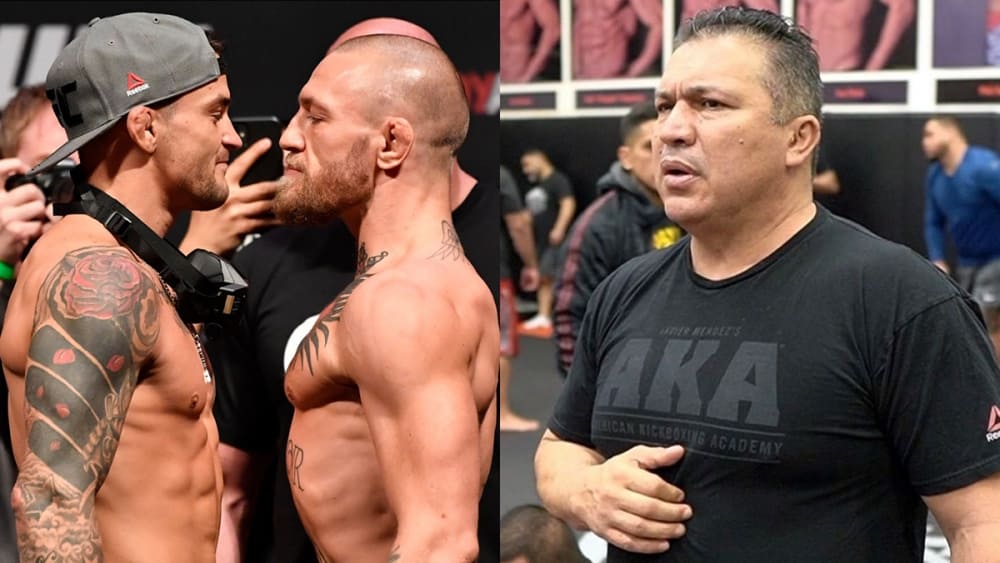 "Dustin's victory in the previous fight was determined by two decisive factors," Mendes said in an interview with Mike Swick. "The first is the shin kicks, and the second is that after missing clean kicks from Conor in the first round, Dustin realized that he could hold them. However, I don't think we will see a repeat of this fight. If Dustin kicks Conor's leg again, it means someone did a bad job, and that shouldn't happen. If Conor does everything right, he can win, but if I need to make a prediction, I'll still say that Dustin will win, for the simple reason that I don't like Conor, and I don't want him to win»
Recall that the lightweight bout between Conor McGregor and Dustin Poirier on July 10 will headline the UFC 264 tournament in Las Vegas.