Former UFC light heavyweight champion American Jon Jones says he is postponing his comeback for another year. According to Jones, he may not be in optimal shape to debut in the tough division and will take longer to do so.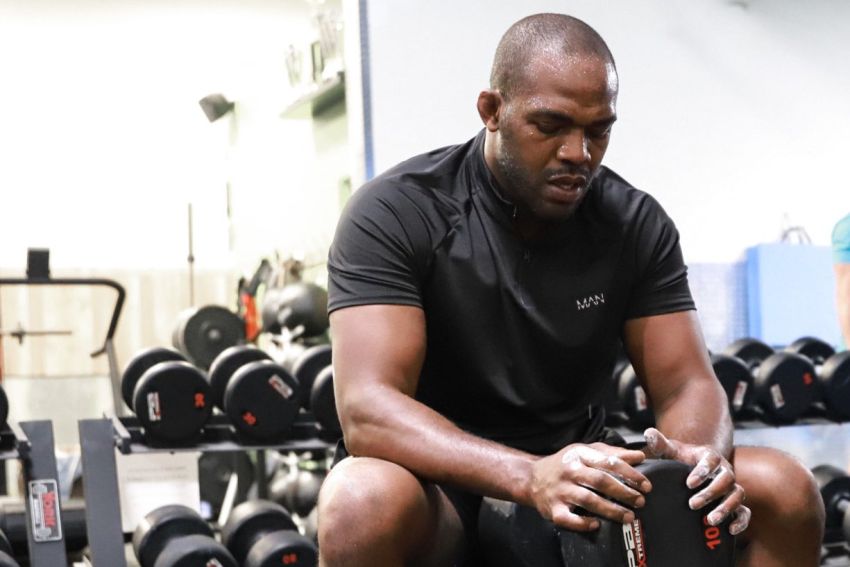 ---
In a series of tweets Tuesday, Jon Jones (26-1 MMA, 20-1 UFC), for the first time publicly, expressed that he's encountered unforeseen obstacles during his ongoing transformation toward being a heavyweight fighter.
"Man, I'm telling you, I've always been the skinny one in my family. Becoming a proper heavy weight is a lot more difficult than I had ever anticipated. I want to do it right the first time. "
In a pair of follow-up tweets, Jon Jones outlined a timeline for his divisional debut. The 33-year-old fighter estimated he could be away from competition for another year should it take that long for him to correctly come to form.
"Honestly I feel like the only people that it benefits, me jumping in their [sic] early are the other heavy weights," Jones wrote in the first of the two tweets. "The way I'm training, I'm gonna be a real problem this time next year. I'm comfortable enough to wait and that's exactly what I'll do. "
A Twitter user replied, "Another full year out?"
"Yes, I got a feeling you guys will still be around," Jones answered. "The sport should be bigger than ever by then .. Always looking on the bright side."
Recall that Jon Jones fought his last fight on February 8, 2020 in the main event of UFC 247 and defeated his compatriot Dominick Reyes by unanimous decision. Some time later, Jones gave up the light heavyweight title and announced that he would rise to the heavyweight division, but never made his debut in the new weight category.