Former UFC Light Heavyweight Champion, Jon Jones, has shared his thoughts on his upcoming heavyweight debut this year.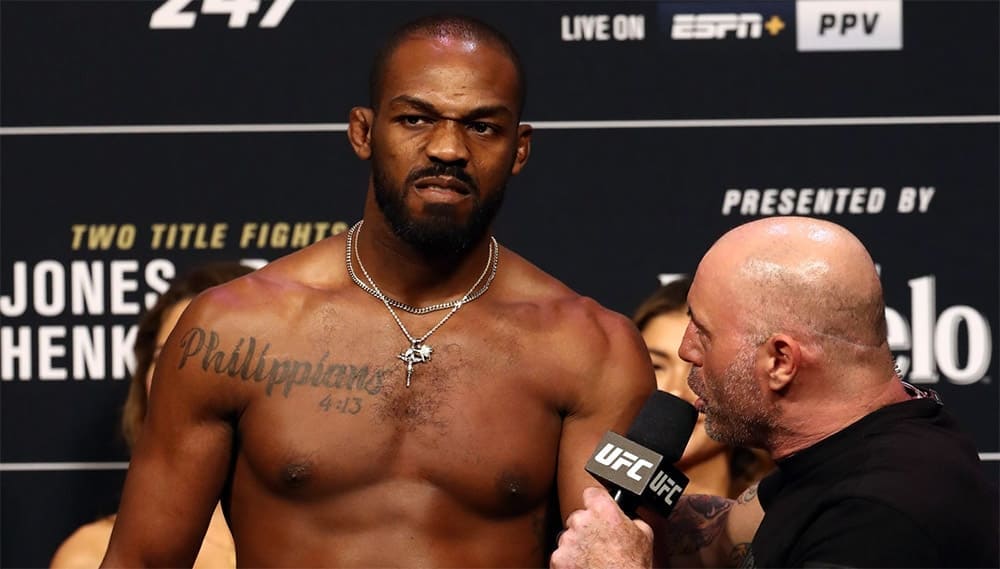 ---
---
"I feel like I'm ready to take on any challenge – this is the first time in my career that I can say that," said Jon Jones in response to fan questions on Twitter. "Now I have dimensions with which I am ready for anything."
According to Jones, he is not worried about the weight gain affecting his endurance.
"No, I'm not worried about cardio – in this regard, I maintain a very high standard, the standard of light heavyweight," continued the American. "Some of these guys may be stronger than me, but they won't be able to push as hard as I do. I could handle literally any light heavyweight, and I will do the same at heavyweight. It's called a pivot. "
Jones is confident that with his arrival in the division, no other heavyweight can feel safe.
"Regardless of where you are from, this year I will tear you!", – summed up the former UFC champion.
According to the UFC plan, John Jones' next opponent will be the title fight winner between Stipe Miocic and Francis Ngannou, whose fight is rumored to be scheduled for April
---
It is interesting: Conor McGregor ready to fight Tony Ferguson for UFC title