Kelvin Gastelum commented on Paulo Costa's refusal to fight with Jared Cannonier
Earlier it was reported that the former UFC middleweight champion contender Paulo Costa refused to fight with Jared Cannonier and will be replaced by Kelvin Gastelum. Kelvin commented on the situation and promised that he will be well prepared on the day of the fight.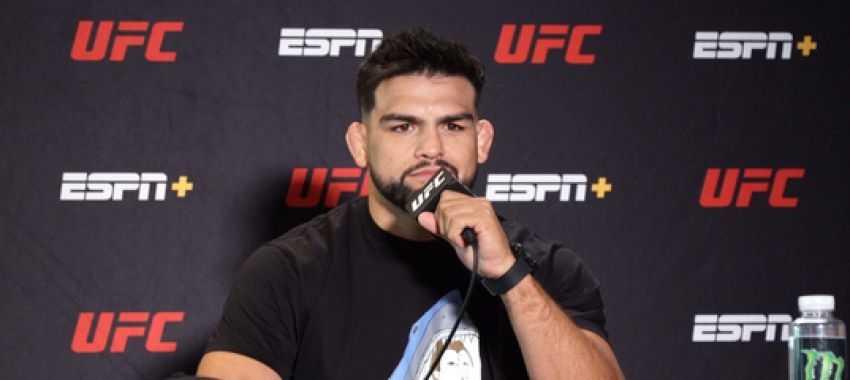 Kelvin Gastelum (16-7-1) is gearing up for his sixth main event against No. 4 ranked middleweight Cannioner on August 21, 2021, at UFC on ESPN 28. Cannioner was supposed to fight Paulo Costa, but a withdrawal on the Brazilians part gave way for Gastelum to take his spot.
"Yeah, this is a tough fight. This the kind of, this is the fight that I actually wanted, that I had in mind. I knew [Cannioner] was booked, but I knew, you know, Costa is— I have a lot of respect for him as a fighter, but I feel like throughout his career, he has been very injury prone. So I felt for that fight, something would maybe happen, and one of them would step out," Gastelum told media outlets including Cageside Press during his guest fighter interview. "Unfortunately, it happened, he's out, I'm in. This time I get a full camp, which I'm excited about. I'm excited to actually perform with a full camp."
If Kelvin Gastelum defeats Cannioner, he has a chance to be ranked as high as #4 in the middleweight division. While he would only be on a one-fight win streak, there is an argument that he should fight Israel Adesanya again if he does pick up the win — because he was in the most competitive fight to date with "The Last Stylebender."
Cageside Press asked Gastelum if he thinks he is deserving of a title shot with a win over Cannioner.
"No, I think I need one or two more after that, you know, I think I have to beat Cannioner and another top-five guy. The road is a lot closer now these days, you know, but that comes with over ten years of work. So yeah, one or two wins get me closer, but there is still some road ahead of me," Kelvin Gastelum said.
He did say that if the fans want the rematch, "we can make it happen."