Khabib Nurmagomedov answered Conor McGregor about the record
The former UFC lightweight champion, Khabib Nurmagomedov, reacted to the statement of Conor McGregor, who reported that he suffered only one defeat in mixed martial arts.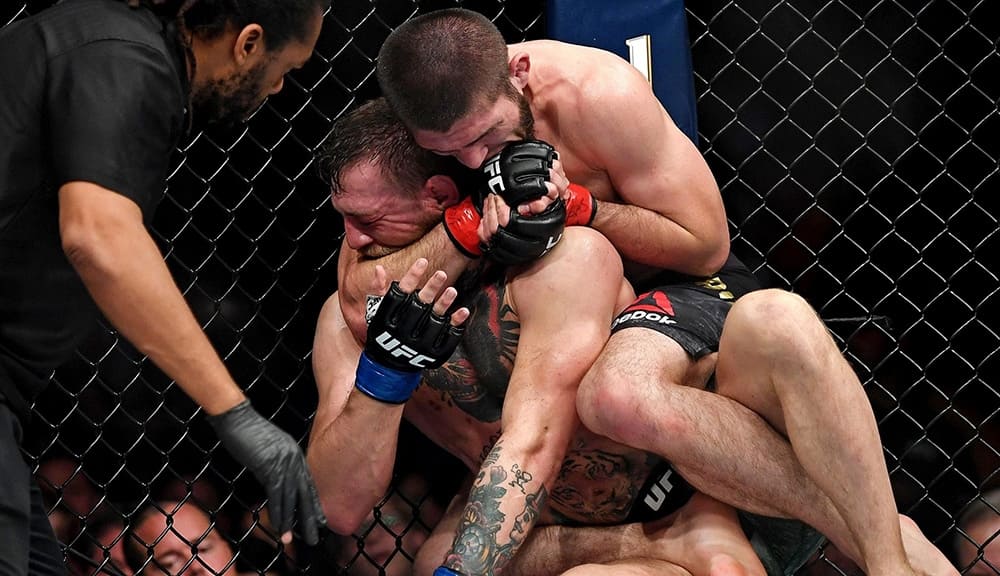 "My record in mixed martial arts is 19 wins and one loss," the Irishman said in an interview with ESPN. "I only count knockouts. Dustin's record is 13 wins and two losses. The only thing that decides in this business is knockouts. Everything else – decisions, changes – all this sh**t means nothing to me"
Nurmagomedov, who forced McGregor to signal a surrender in the fourth round in 2018, made it clear that he has a different point of view on this issue.
"There is nothing better in this sport, than bring your opponent to the deep ocean, let them know what they're about and let them tap," the undefeated Russian fighter Khabib Nurmagomedov wrote, commenting on the former opponent's statement on the ESPN instagram account.
At UFC 264 in Las Vegas, Conor McGregor will complete the trilogy with Dustin Porrier, and if he is successful in this fight, he will fight for the UFC lightweight championship belt belonging to Brazilian Charles Oliveira.