Khabib Nurmagomedov shared his honest thoughts about Dana White.
Disclosure: This post contains affiliate links. If you buy or sign-up through one of those links, you won't pay a penny more but we'll get a small commission that helps me in running this blog. Read the Disclosure page.
Khabib Nurmagomedov shared his honest thoughts about Dana White. "Sometimes he is good, sometimes he is unpleasant." Eagle recently announced his retirement from MMA and gave up the UFC lightweight title to retire from the sport.
Although Nurmagomedov first mentioned retirement negotiations last October, White spent six months trying to convince him to fight again. Unfortunately, Khabib Nurmagomedov decided that he had already done everything he wanted in sports and decided to leave MMA with a record of 29-0.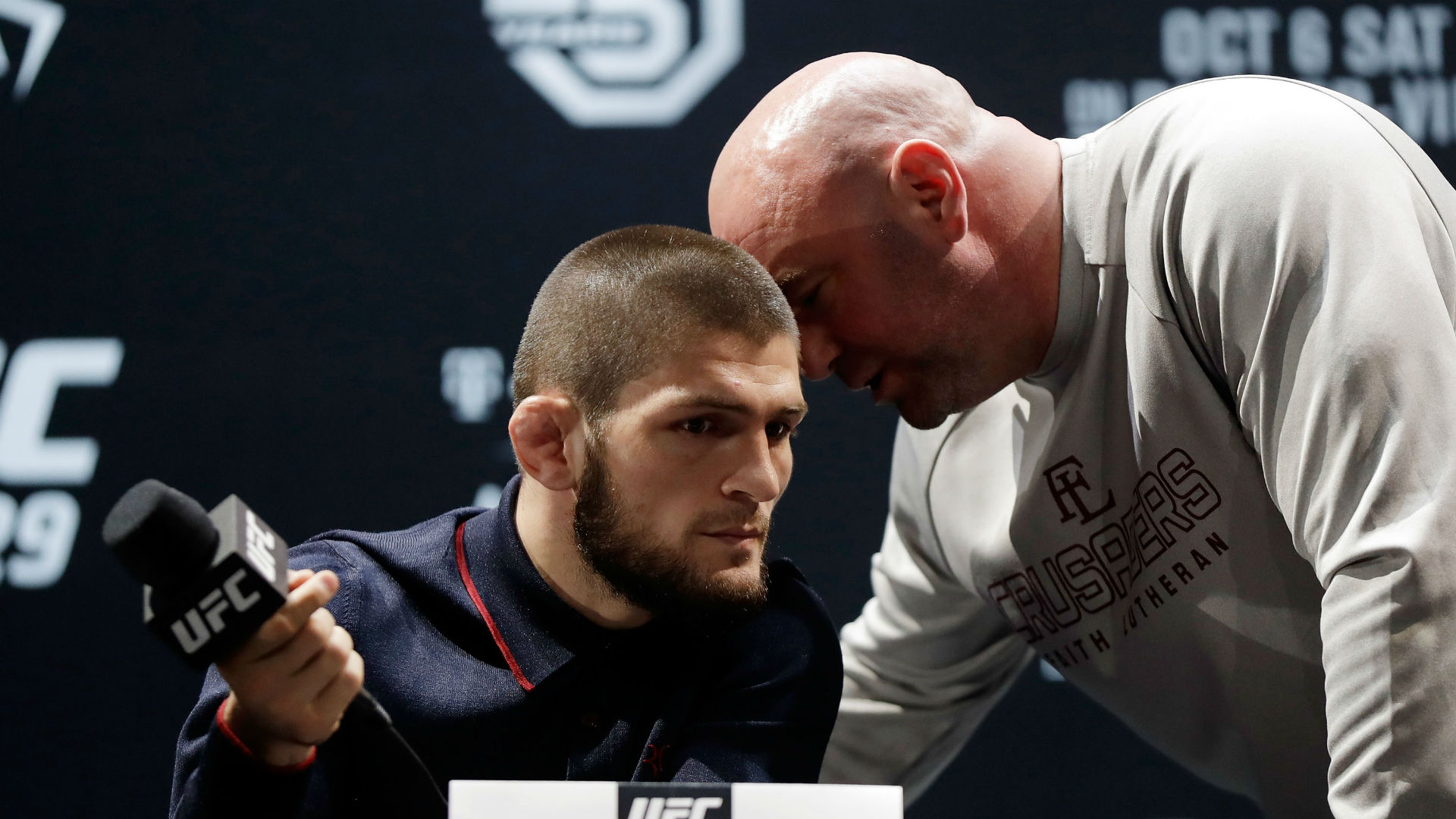 Speaking recently at the weigh-in at UFC 260, Nurmagomedov elaborated on his discussions with White and his decision to retire from the sport. Once again, the Russian noted that he did not want to delay the division, and therefore decided to give up the belt. But it was interesting to hear how he characterizes his conversations with the UFC president.
"It's very hard to say no to Dana White. I'm going to be very honest because this guy, sometimes he is nice. Sometimes he is not nice. Sometimes he says one thing," Nurmagomedov said. "Anyways, it was very honest, real talk with two real men. This is what I feel. In the last meeting, he come and say, 'Hey, what are we going to do?' I say, 'Nothing changed. Nothing changed.' I think, my opinion, lightweight division has to go on. I don't want to hold (the) division."
It will be interesting to see what happens in the future with Dana White and Khabib Nurmagomedov. Although now there is nothing that would interest him, perhaps in the future everything will change. You know White wants him back, but Nurmagomedov has all the leverage when it comes to his negotiations with the UFC and the UFC president.