Disclosure: This post contains affiliate links. If you buy or sign-up through one of those links, you won't pay a penny more but we'll get a small commission that helps me in running this blog. Read the Disclosure page.
British mixed martial artist Leon Edwards has shared his views on the rematch between UFC welterweight champion Nigerian Kamaru Usman and American Jorge Masvidal.
Leon believes that the only chance for Jorge to win the fight with Usman is to knock out his opponent.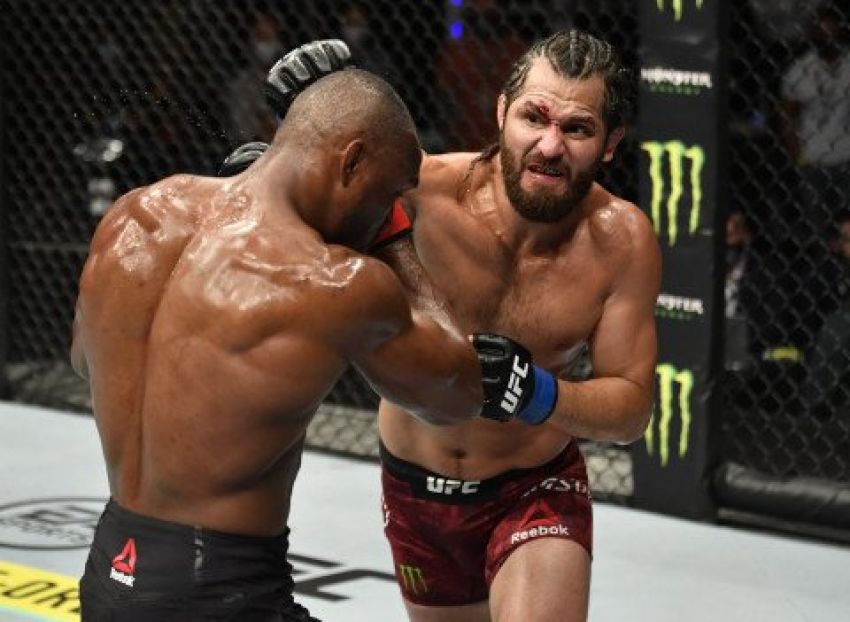 Leon Edwards doesn't understand what Jorge Masvidal is doing differently against Kamaru Usman at UFC 261, arguing that the latter is just a terrible stylistic match for "Gamebred".
Masvidal lost to Usman in a bid to win the welterweight title at UFC 251, and if he doesn't catch "the Nigerian Nightmare" early in the rematch, "Rocky" believes the fight will be a repeat of their first match in 2020.
"It'll be a good fight, I'll be watching it for sure," Edwards told Joe Rogan on a recent episode of JRE (via Middle Easy). "But if I had to put money on it, I would probably go Usman for the win again. I can't see what (Masvidal) can do differently. He's going to come out again and do what he does, swing for the fences, and try to knock him out. Usman is going to have a high guard and just grapple him.
"I just can't see what (Masvidal) does different. Unless he catches (Usman) and knocks him out, I just can't see what he does differently."
Leon Edwards is also baffled as to why Masvidal never agreed to fight him after their viral backstage brawl at the UFC in London in 2019.
"For sure, I thought 'okay that's the next fight,' straight away, and to have it now be two, two and a half years and we still ain't fought yet?" Edwards, who recently suffered a No Contest after landing a horrific — albeit accidental — eye poke against Belal Muhammad at UFC Vegas 21, said. "I've been calling him out ever since, and the UFC wants it, but he just keeps turning it down and saying no he don't want to fight."
UFC 261: Usman vs. Masvidal II will take place next month, April 24, at the VyStar Veterans Memorial Arena in Jacksonville, Florida.