Manchester United midfielder Fred earned praise from fans following his brilliant performance in the side's 2-1 win over Barcelona. The Red Devils marched into the last 16 of the Europa League, winning 4-3 on aggregate.
Barca went ahead in the tie in the 18th minute courtesy of Robert Lewandowski's penalty. However, Erik ten Hag's men staged a memorable comeback victory in the second half.
Fred grabbed Manchester United's equalizer in the 47th minute with an assured finish on the edge of the box. The Brazilian's magnificent performance deserved the goal. He was everywhere, putting out fires, spreading the play, and a nuisance in attack.
Antony scored the Red Devils' vital winner in the 73rd minute with an accomplished strike that flew past Barcelona goalkeeper Marc-Andre ter Stegen. Ten Hag's side advanced to the last 16 of the Europa League.
Fred's display was one to remember for the Brazilian midfielder, who has not always enjoyed a fond relationship with the Old Trafford faithful. This was perhaps his best performance in a United shirt and he capped it off with a goal.
One fan backed those sentiments, tweeting:
"Never seen a 10/10 performance from Fred until tonight."
Another dubbed him as pastor Fred:
"Pastor Fred took Barcelona to Church."
Here's how Twitter reacted to Fred's impressive outing in Manchester United's victory over the Blaugrana:
Manchester United fans aim dig at Frenkie de Jong during Barcelona win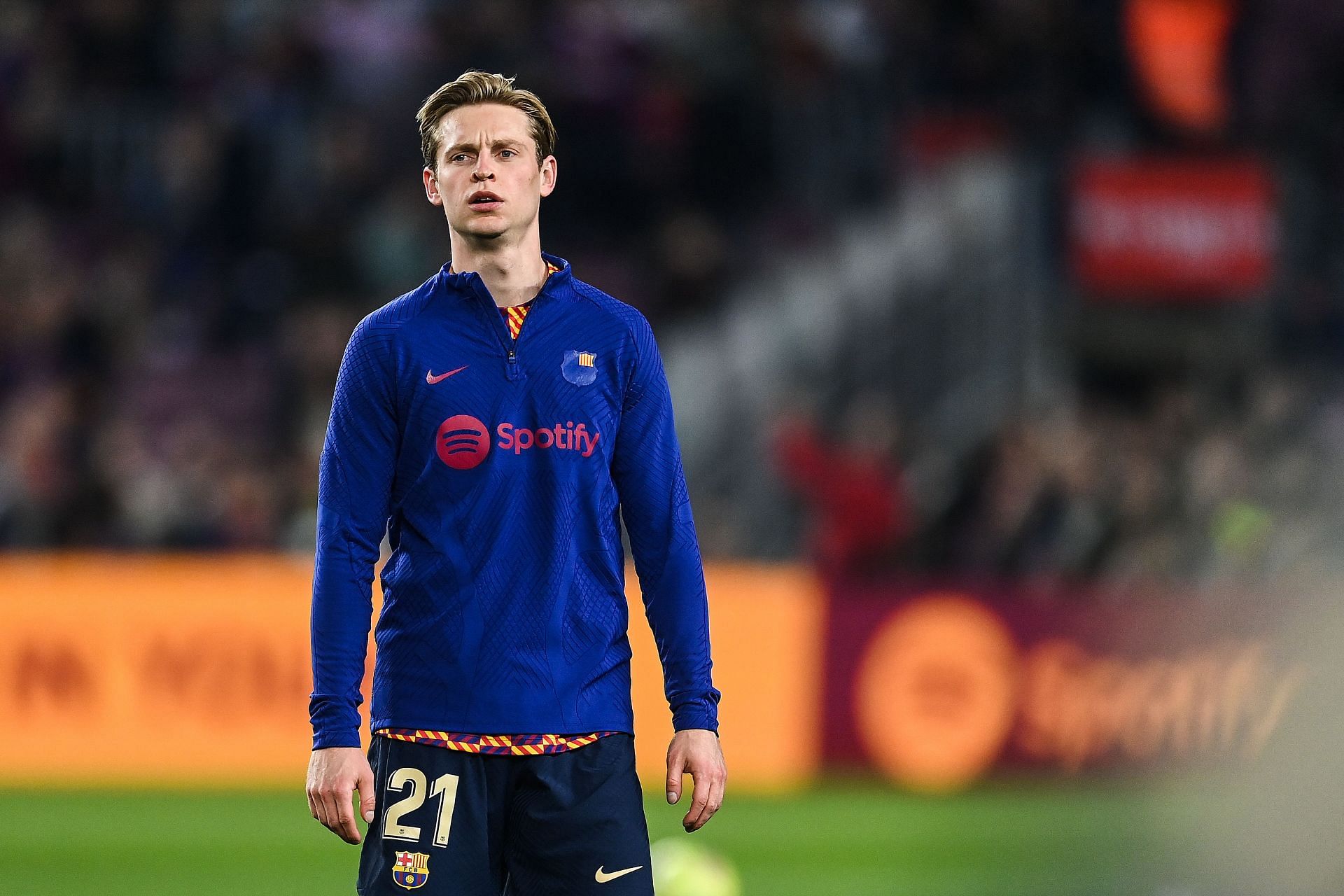 De Jong rejected the opportunity to join Manchester United last summer when Ten Hag was eager to be reunited with his former Ajax midfielder. Reports claimed that the two clubs agreed on an €85 million deal for the Dutchman.
However, De Jong stayed at the Nou Camp, insisting that Barcelona was his dream club. His goal of winning European trophies with the Catalan giants came to a screeching halt on Thursday night.
He was mocked by the Old Trafford faithful who were delighted to see their former target bow out of Europe following a lengthy summer saga. Manchester United fans sang:
"Frenkie what's the score? Frenkie, Frenkie what's the score?"
His girlfriend Mikky Kiemeney had responded to a United fan before the two sides' Europa League playoff when asked when De Jong would be arriving at Old Trafford. She posted a picture of the upcoming fixtures between the European heavyweights. De Jong stepped out at the Theater of Dreams as a Barcelona player but endured a nightmare as his side slipped up yet again in Europe.