Mixed martial arts and kickboxing veteran Mark Hunt, returning to the professional ring on December 16 after a 20-year hiatus, nearly landed his opponent with a trademark left hook during the official weigh-in.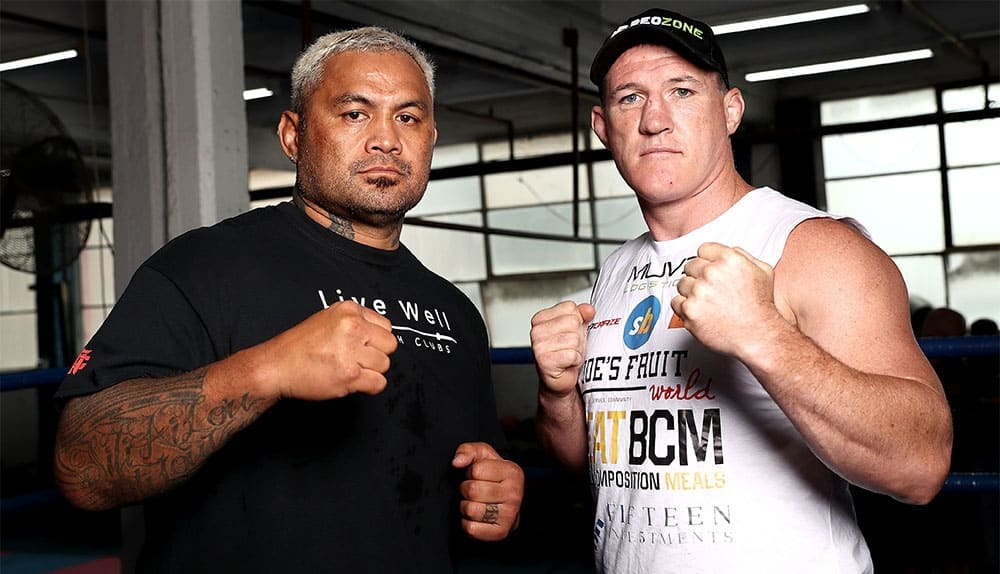 The 46-year-old Hunt will face former Australian rugby player Paul Gallen, who has ten professional boxing fights, nine of which he won and one draw.
Mark Hunt has two professional boxing fights – in 1998, the New Zealander lost a decision to John Wieborn, and two years later drew a fight with Joe Askew. The Super Samoan fought his last fight under the rules of mixed martial arts in December 2018, losing by unanimous decision to Justin Willis.
Mark Hunt trying to rattle a few feathers at weigh-ins today… 💥 Laughed off by Paul Gallen 😂👉 Order now: https://t.co/BSl3qt2xny pic.twitter.com/XWFnR6t150

— FOXSportsAUS (@FOXSportsAUS) December 15, 2020
The six-round boxing match between Hunt and Gallen will take place on December 16 at Bankwest Stadium in New South Wales, Australia.
More news from the world of mma and boxing here. Latest news and videos. Click here
Subscribe our blog below and to our Facebook group UFC, MMA, Boxing, Football, NHL!!! Sports news!!!
Stay up to date with events and new news www.sportsandworld.com
 More news