Martin Keown slammed Arsenal goalkeeper Aaron Ramsdale for his role in Brentford's equalizing goal against the Gunners. Mikel Arteta's side were held to a 1-1 draw at the Emirates.
Leandro Trossard scored his first goal for the Gunners since joining the club from Brighton & Hove Albion in the 66th minute of the match.
Ivan Toney, however, found the equalizer soon after. Ramsdale's role in Toney's goal was questionable as the Englishman was drawn off his line, leaving Toney with an empty net to tap into.
Keown slammed Ramsdale for his role as he told the BBC after the game (via HITC):
"Credit to Brentford. Many looks at VAR, it looked to me like it was offside but in the end they did give it. Ramsdale in the build-up was drawn away out of the box and he comes rushing out. Empty goal and it was a tap in for Toney."
Arsenal have now failed to win either of their past two Premier League matches. After suffering a defeat against Everton, the Gunners have now dropped two points against Brentford at home.
Despite recent stumbles, Mikel Arteta's team retain their status as the leaders of the Premier League. They currently have 51 points from 21 games and lead second-placed Manchester City by six points.
Arsenal manager Mikel Arteta reacted to the draw against Brentford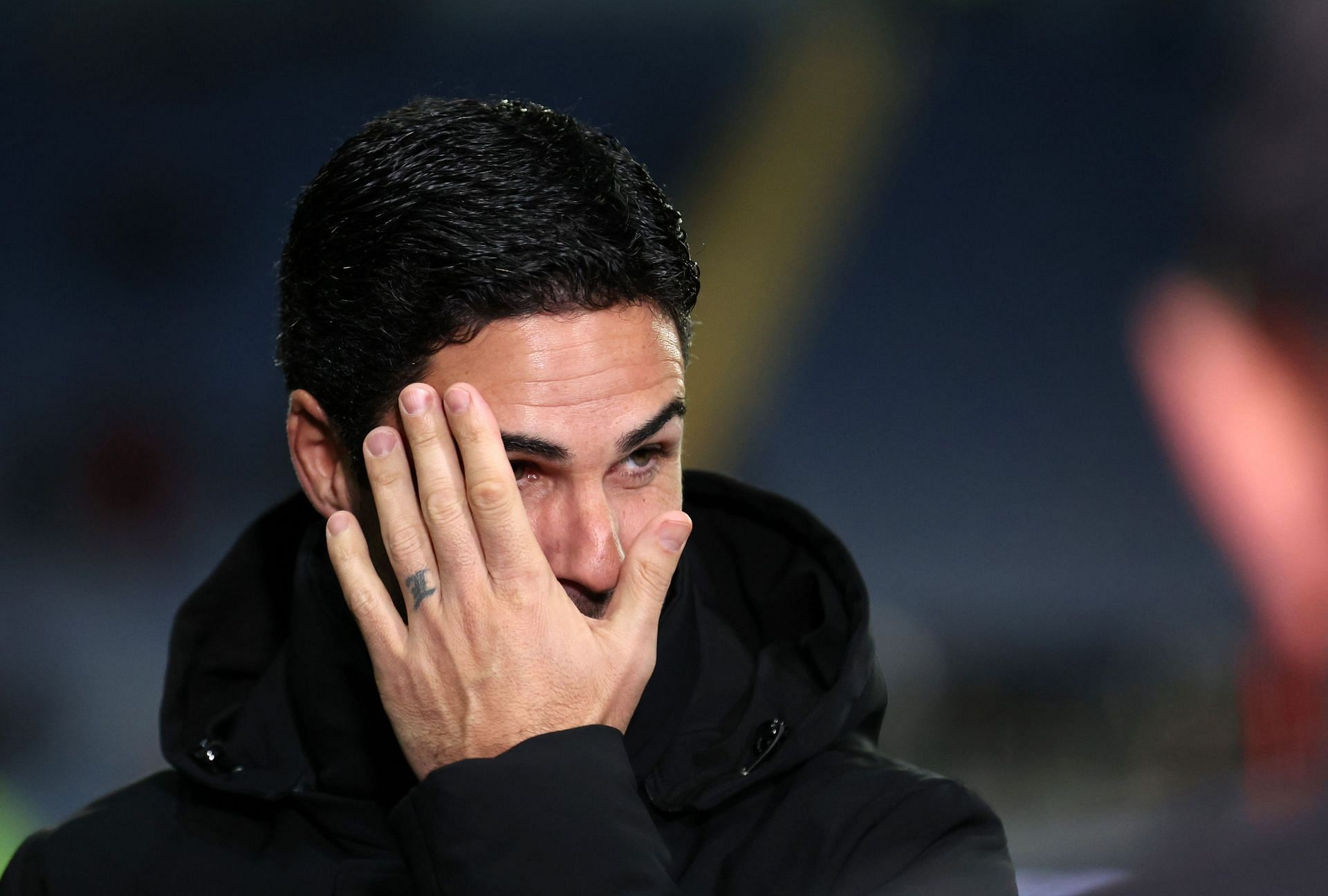 Mikel Arteta was understandably left frustrated after the draw against Brentford. The Arsenal manager told the media afterward (via the Gunners' official website):
"Yes, because we wanted the three points. We made the most difficult thing which was going ahead, scoring against a team which was super low and with a lot of players committed in the by-line. After a while we just had to continue to dominate the game and go for the second one."
The Spaniard further added:
"During that period, we conceded an unfortunate and unnecessary free kick, at least in terms of the set play. The way they play, everything is set plays, and then you need to apply the principles within the rules to be as efficient as possible."