When it comes to Conor McGregor, there always seems to be something newsworthy happening. Recently, he made headlines for attending a Bare Knuckle Fighting Championship event and being spotted drinking with fans. The former UFC double champion has also come under heavy public scrutiny owing to a viral video at BKFC 41.
Ahead of their important fight later in the year, Michael Chandler has given his brutally honest take on McGregor's action at BKFC 41. Surprisingly, the fan favorite has gone against the fans when commenting on the Irishman's actions.
Michael Chandler's take on Conor McGregor chugging whiskey at BKFC 41
UFC fighter Michael Chandler has recently made comments about Conor McGregor's drinking habits at the Bare Knuckle Fighting Championship (BKFC) 41 event, which has caused a stir in the MMA community.
Chandler said, "I wouldn't say that just because he's out drinking and every time he takes a sip it's not because he actually fiends for the alcohol which maybe he does. But it's mainly because he wants to sell his whiskey and promote his whiskey. Let's be honest. He's a master promoter self-salesman."
'Iron Mike' is not far from the truth as McGregor has shown great marketing skills when it came to promoting 'Proper No. 12'.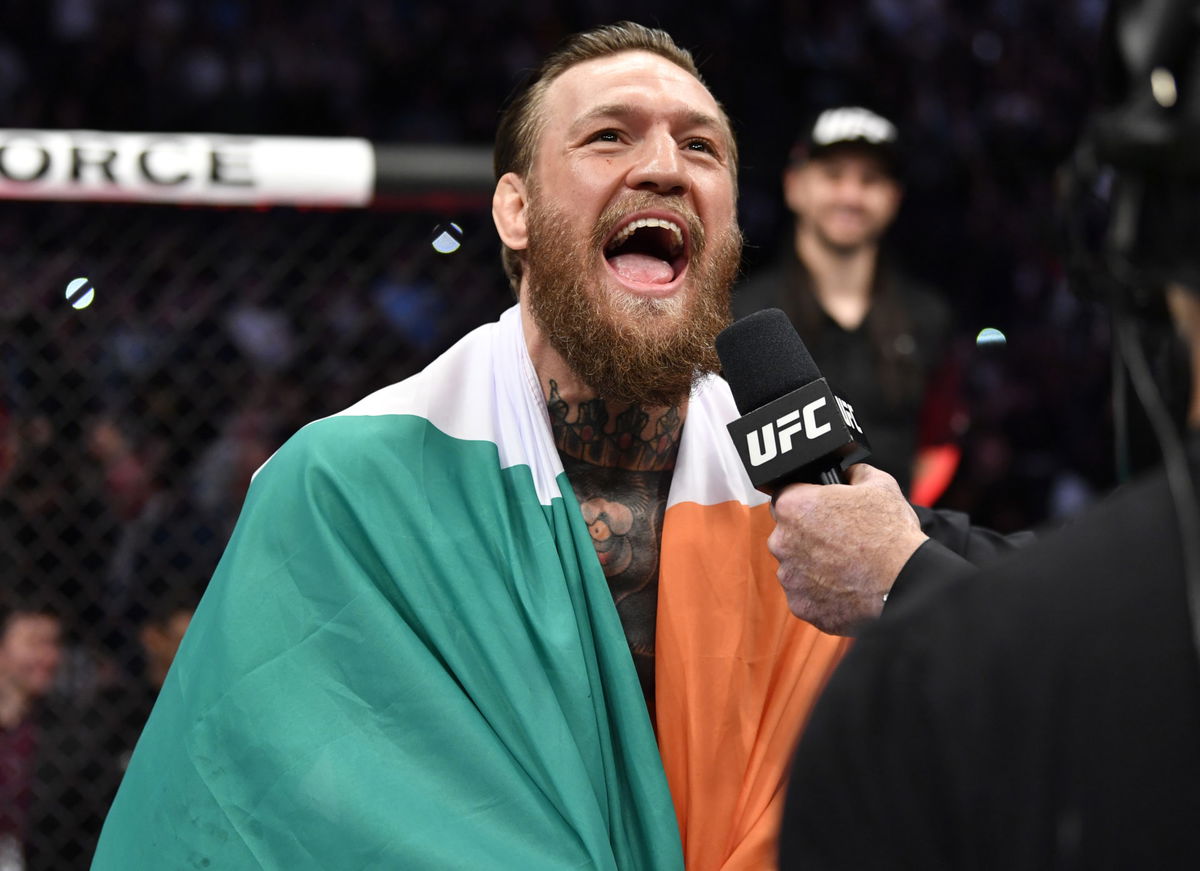 However, Chandler also acknowledged that fighters often turn to unhealthy habits like drinking and staying up late as a coping mechanism after a defeat or injury. "I think we've all gone through seasons, myself included when it comes to injuries or losing a fight. Feeling like you're down in the dump, 'It's okay I'll drink a little bit more. Hey, I'll stay up late. You know, I'll skip a workout for a month, I don't care'".
The former Bellator MMA champion also related human nature to his future opponent.
Michael Chandler alleges that Conor McGregor wants to stay "in the public eye"
The UFC lightweight fighter opined that 'The Notorious' is just showing basic human nature when it came to BKFC 41. 'Iron Mike' stated that he does not believe that McGregor's drinking is due to a genuine addiction to alcohol.
Speaking about human nature, Chandler commented on McGregor's, "For him, it's building and staying in the public eye and drinking and you know being who he wants to be. Unapologetically him."
Additionally, the UFC lightweight fighter also spoke about McGregor's infamous press conference with Khabib Nurmagomedov ahead of their championship fight at UFC 229.