Mike Perry UFC fighter shocked fans with another video.
Popular American fighter Mike Perry has published another disturbing video with his participation, which will surely attract the attention of not only fans, but also the UFC leadership.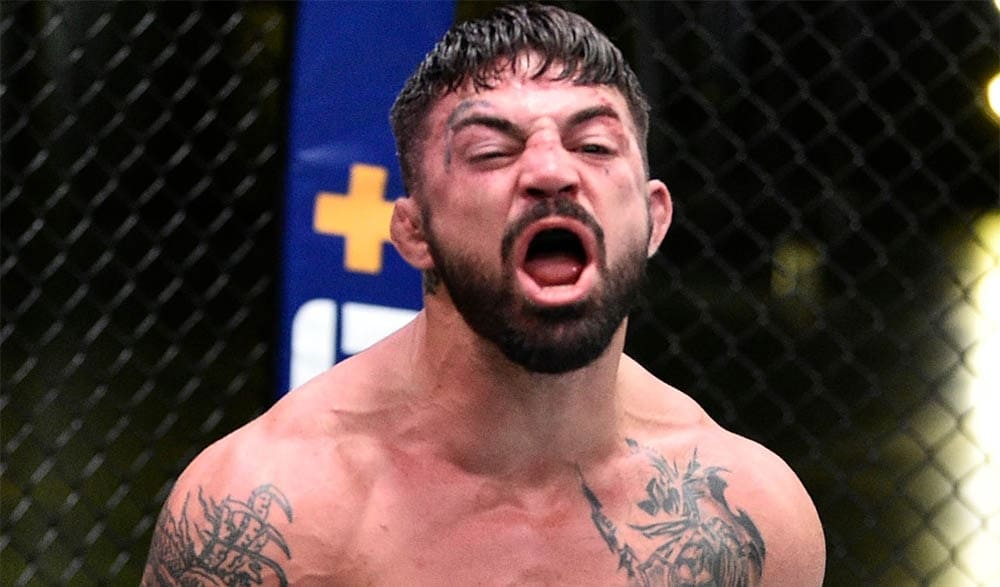 A series of videos appeared on the American's Instagram Stories, demonstrating how he rides a boat with his pregnant girlfriend, periodically kissing a bottle of whiskey, but the story does not end very well, because in the final videos, Perry lies on the floor in a pool of his own blood, showing a terrible cut on the leg, and a broken glass door with traces of blood indicates how exactly Mike Perry (Platinum) received this damage.
This man has lost it 💀 pic.twitter.com/fwVqEmvCUy

— Zachary Wooten (@thewoo205) January 4, 2021
Recall that in the summer a video appeared on the network where Mike Perry was trying to be taken out of the restaurant, at the exit from which he arranged a fight with an elderly man, knocking him out, and also shouting racist insults.
The 29-year-old welterweight fought his last fight on November 21 at UFC 255 in Las Vegas, losing by unanimous decision to Tim Means (The Dirty Bird).
More news: Michael Bisping spoke out sadly about Tony Ferguson.
More news from the world of mma and boxing here. Latest news and videos. Click here
Subscribe our blog below and to our Facebook group UFC, MMA, Boxing, Football, NHL!!! Sports news!!!
Stay up to date with events and new news www.sportsandworld.com
More news: