The head of the UFC, Dana White, said that after a quick early victory in a boxing match with Tito Ortiz, the legendary former champion of the promotion, Anderson Silva, can claim the status of the greatest fighter of all time again.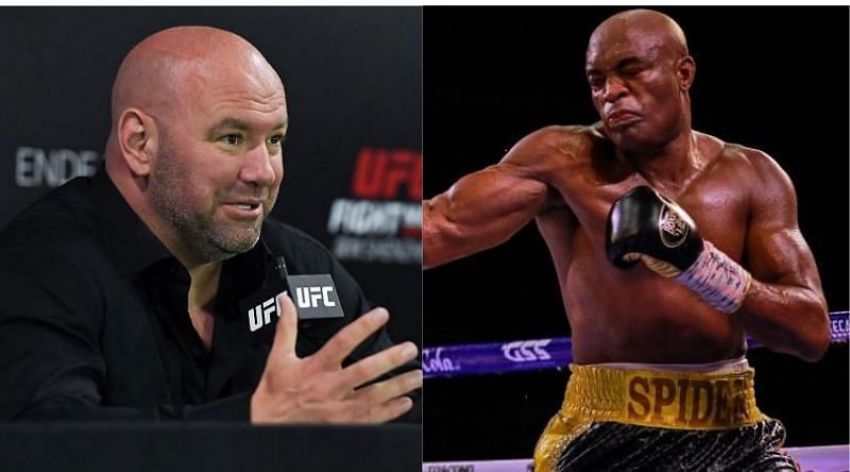 UFC President Dana White praised Anderson Silva in a recent interview. Although he is not a fan of athletes of past years exchanging blows in the ring, White recognized the recent performances of Brazilians in boxing as amazing. He went on to say that Anderson Silva is arguably the greatest martial athlete of all time.
"Anderson Silva boxed Tito Ortiz. Tito Ortiz has no f***ing boxing anybody, okay? Evander Holyfield is f***ing 60 years old and he's fighting. You know what I think of this sh*t, it's silly. All of it is silly…Let me say this too. Anderson Silva, we honestly need to start talking again about this as the GOAT. Not Tito because he knocked Tito out in 40 f***ing seconds but you know what, he did to Tito exactly what should be done to Tito. Knocking Tito out in 40 seconds is what should have happened in that fight. Anderson Silva beat Chavez Jr. 46 years old, he's now left the sport in which he was considered one of the greatest of all time, possibly even the greatest of all time. Goes out, beats Chavez Jr. in a boxing match and knocks Tito out in 40 seconds….Anderson Silva might actually be the GOAT of combat sports," White said.
Anderson Silva proved that he is a once-in-a-lifetime martial arts athlete. At the age of 46, the former UFC middleweight champion has found a new home in the boxing ring. Silva scored two impressive victories in 2021 over Julio Cesar Chavez Jr. and Tito Ortiz, respectively.