Ali Abdel-Aziz, manager of UFC lightweight champion Khabib Nurmagomedov, said that his ward was offered a huge amount for a boxing match with legendary ex-champion Floyd Mayweather.
According to Abdel-Aziz, the figure was $ 100 million. According to Khabib's manager, the president of the promotion, Dana White, was ready to support this fight, but the Russian fighter refused to fight according to the rules of boxing.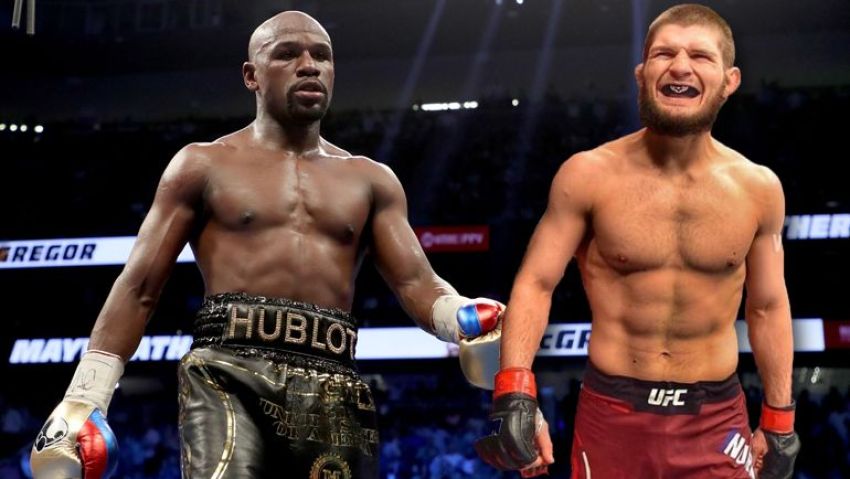 ---
"Listen, we got offered $100 million to fight Floyd Mayweather. Dana White was on board, everybody was on board. But, you know, Khabib is an MMA fighter. If Floyd wanted to come to fight [in MMA], get his little ass whooped, no problem," Abdelaziz told TMZ
---
Khabib at that time was focused on a completely different fight. That's what the champion said.
---
"Always, like every month people call me and they ask me, 'You going to fight with Floyd Mayweather if we pay you $100 million.' It's like crazy. I want to be focused on Justin Gaethje, please. Every month, some people from Saudi Arabia, from Emirates, from a lot of countries, like always try to make contract with me," Khabib told Yahoo Sports.
Don't miss UFC news: Cory Sandhagen is targeting the title fight. Here's what he said.
More news from the world of mma and boxing here. Latest news and videos. Click here
Subscribe our blog below and to our Facebook group UFC, MMA, Boxing, Football, NHL!!! Sports news!!!
Stay up to date with events and new news www.sportsandworld.com
More news: