The UFC heavyweight champion Francis Ngannou has highlighted the fighter's pay issue once again. The Predator has been having contract disputes with the UFC for quite a while.
Ngannou has recently detailed his stance on 'The Joe Pomp Show' By Joe Pompliano.
He, when asked if his position as a champion would change anything, said:
"I don't think my position would do sh*t in this situation, because as you just said, they are 10 billion-dollar company. What are we, fighters? We are nothing, individually we are nothing."
Ngannou explained the fighters can never come together and work as a team. Yet he does not blame them. However, he wants the UFC to support their fighters and build a fighter union for them.
He also mentioned that neither the UFC nor the fighters are considering the effect of inflation on fighter pay. He stressed the UFC brand is becoming bigger and bigger, though the fighters are not having the same growth.
Interestingly, Ngannou wants the UFC to work with fighters and create a fighter union. But looking from the outside, why would a company build something against them? UFC would love their fighters to fight at the same pay for the rest of their career. As the UFC is a money-driven company like any other company.
Francis Ngannou is leaving a lot of money in the contract negotiation
The UFC heavyweight champion has shown reluctance in signing a new contract with the UFC. While rejecting UFC's offer, 'The Predator' has lost around $7 million and this figure, according to him, is only for the last two fights.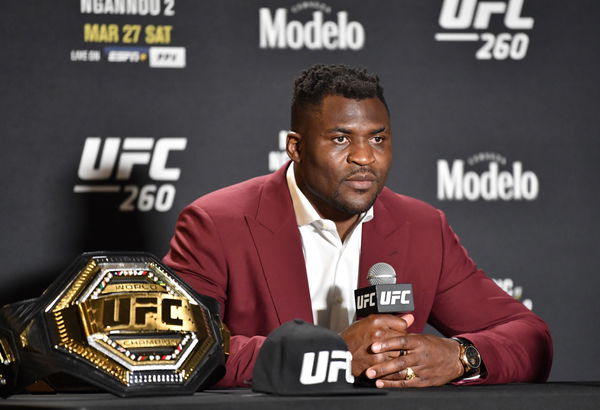 He has refused to renegotiate his contract and has put himself in an unprecedented position, where he could walk out of the UFC as the heavyweight champion.
Ngannou has already fought the last fight of his UFC contract, though 'The Champion Clause' extends the contract. However, he can sit out for the year and become a free agent.
Also, Ngannou requires surgery on his knees and would be out of the active competition for the next 9 months. Meanwhile, it would be interesting to see the contract negotiation between the two parties.