Paige Vanzant commented on defeat by Britain Hart and showed her face after the fight
BKFC fighter Paige Vanzant failed to make her debut in a new league for herself on a positive note. In the main event of the BKFC Knuckle Mania, the American fought Britain Hart and lost by unanimous decision (49-46, 49-46, 49-46) to a more experienced opponent in bare-fisted fights.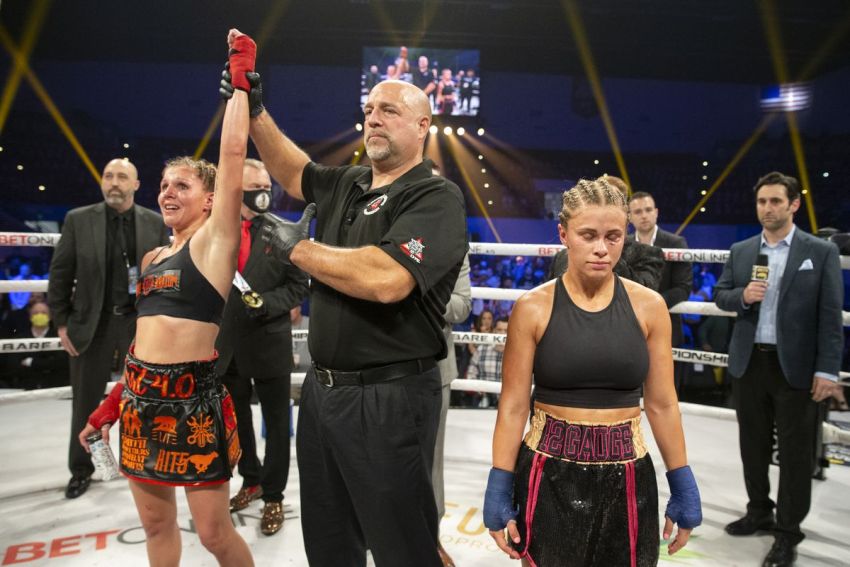 Despite this outcome, Vanzant did not receive serious damage during the fight, except for an unpleasant hematoma under his left eye. After the fight, Paige commented on the outcome on her Instagram page.
Paige Vanzant showing what her face looks like after the fight.
---
---