BKFC fighter promoter Paige Vanzant is not discouraged after being defeated by Britain Hart at BKFC: KnuckleMania and claims he wants his next fight in the spring. At the same time, Vanzant emphasizes that so far she does not even hope that she will be allowed to have a revenge with Hart.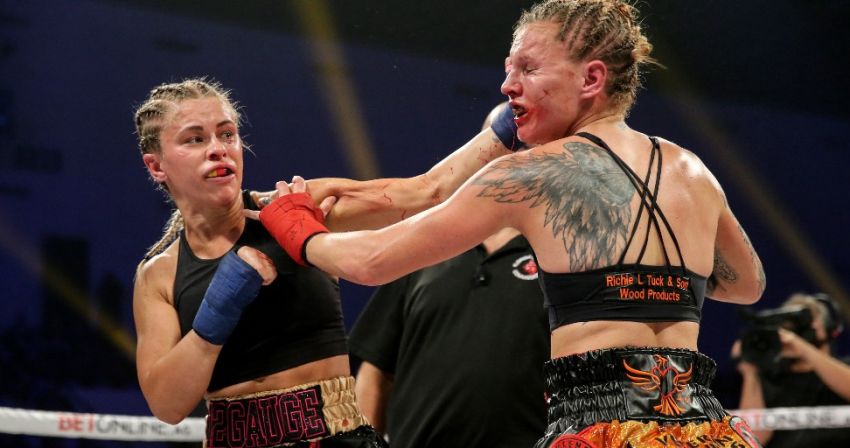 "I want to fight in April. I really want to take advantage of the momentum I got in the fifth round. I'm ready to crash. I need to go back there again. I will say that in terms of general experience I will remember this fight. I enjoyed the moment, but the result was not brought me pleasure. But from the fight with Britain I got pleasure. It was amazing.
Hart performed amazingly. She managed to upset me during the fight. I think this is the biggest compliment I can give her. Her endurance was incredible in every round. There is a beast in her, and it took me to reach the fifth round to wake mine. It seems to me that our paths will cross again. I don't think I deserve immediate revenge. Yes, it was a close fight, but I don't consider it as close as most of the world saw it, " – Paige Vanzant said.