Two-time Olympic champion and undisputed world middleweight boxing champion, Claressa Shields, took her first MMA win by defeating Brittney Elkin early at the PFL 4 in Atlantic City.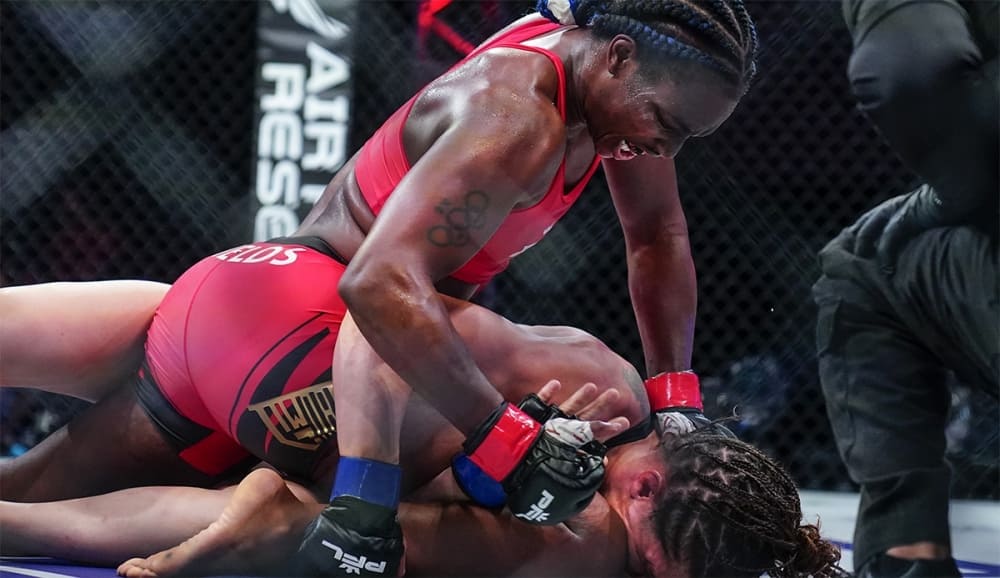 The fight, which became the main event of the event, ended in the third round after Claressa Shields covered the opponent's unsuccessful pass, took a dominant position from above, and began to inflict blows to the head with Elkin, who had gone into deep defense, forcing referee Gasper Oliver to stop the fight at around 1:44.
Prior to that, Elkin won two rounds against Shields due to successful takedowns and control of her opponent on the ground.
Also within the framework of the event, second-round fights were held among fighters of the light and featherweight divisions, who continue to fight for the main prize of one million dollars.
In the lightweight division, the victories were won by Clay Collard, Nathan Schulte, Olivier Aubin-Mercier and Loik Radzhabov, and the latter, already at the 27th second of the match, finished by TKO the only Russian on the Akhmed Aliev card.
In the featherweight division, Bubba Jenkins, Brendan Loughnane, Sheymon Moraes, as well as Chris Wade, who knocked out Kazakhstan's Arman Ospanov in the second round, strengthened their position in the pivot table.
Previously, fights involving lightweight fighters Anthony Pettis and Raush Manfio, as well as representatives of the featherweight division Lance Palmer and Movlid Khaibulaev, who will play on June 25 at the PFL 6 tournament, have been postponed.