Renowned transfer expert Fabrizio Romano has said that the Glazers are asking for £6-7 billion to sell Manchester United. There has been interest from British businessman Sir Jim Ratcliffe and Qatari Sheikh Jassim bin Hamad al-Thani to purchase the Premier League giants.
The Glazers are set to reject bids made by Ratcliffe and Sheikh Jassim that are around the £4 billion mark. Markets value the Old Trafford club at £3.75 billion, but the United owners are holding out for more money.
Romano has told the United Stand that the Glazers want £6-7 billion to finalise a sale of the Premier League giants:
"They want around £6 to £7 billion to sell Manchester United, and the offers are not at that level yet. Either from Sir Jim Ratcliffe or the Qatari group, their intention is to get this money, otherwise they will fight in the negotiations to get the money. The discussions are still ongoing and still 100% open."
Manchester United released a statement in November last year confirming the board's intentions to explore strategic alternatives for the club's growth. That will either include an investment or full sale.
There have been fears among fans that the Glazers will stick around. However, if Ratcliffe or Sheikh Jassim improve their bids and meet the Glazers' valuation, a sale could ensue. Raine Group is overseeing a potential takeover deal.
The Glazers have owned the Red Devils since 2005 but have never had a good rapport with fans. That's because they offloaded debt onto the club when purchasing it 18 years ago.
---
Manchester United legend Roy Keane praises Bruno Fernandes and Casemiro for arguing after EFL Cup win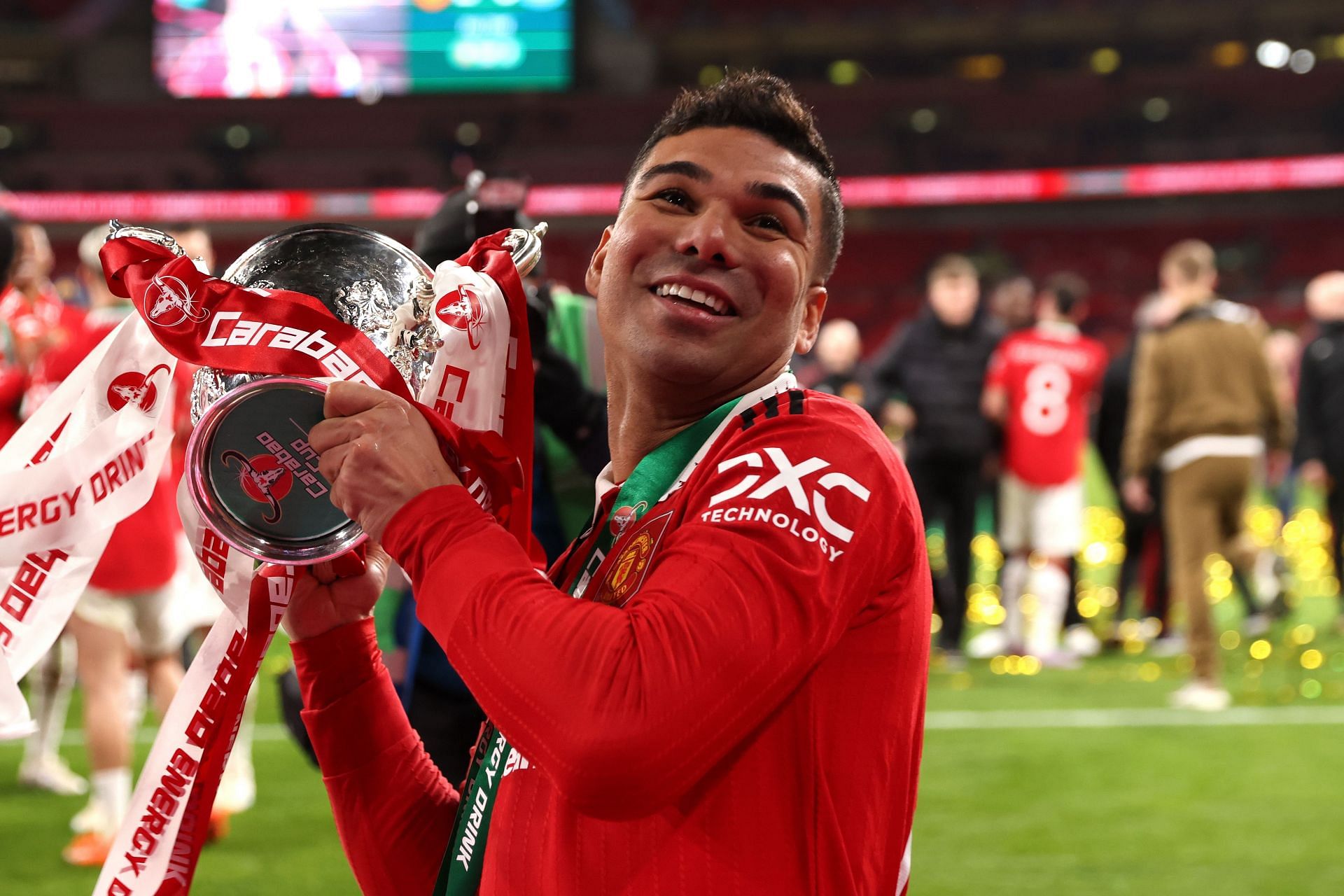 Manchester United secured their first trophy since 2017 with a 2-0 win over Newcastle United in the Carabao Cup final on Sunday (February 26). Casemiro's brilliant header and Marcus Rashford's deflected strike secured Erik ten Hag's side a first trophy in the Dutchman's first season in charge.
His players celebrated the feat after the game, but Casemiro took issue with Fernandes during the celebrations. The Brazilian was unhappy that the Red Devils attacker hadn't passed to him in the dying embers of the game. Instead, Fernandes chose to shoot straight at Newcastle goalkeeper Loris Karius.
The two exchanged words in the aftermath of the game, and Keane was happy to see them do so. He told Sky Sports:
"I like that arguing, whatever they're arguing about, it means they care."
Scott McTominay soon tapped them both on the head to help them break out of the discussion and celebrate the team's achievement. However, it's a testament to team characteristics Ten Hag has introduced at Old Trafford.
Follow us on Twitter to get regular sports updates.