Rob Font challenged Petr Yan | Video Interview
With a dominating victory over Cody Garbrandt, the UFC's third-lightest weight class champion, Rob Font, is ready to deal with another former division champion, Petr Yan, and take away the Russian fighter's title chance.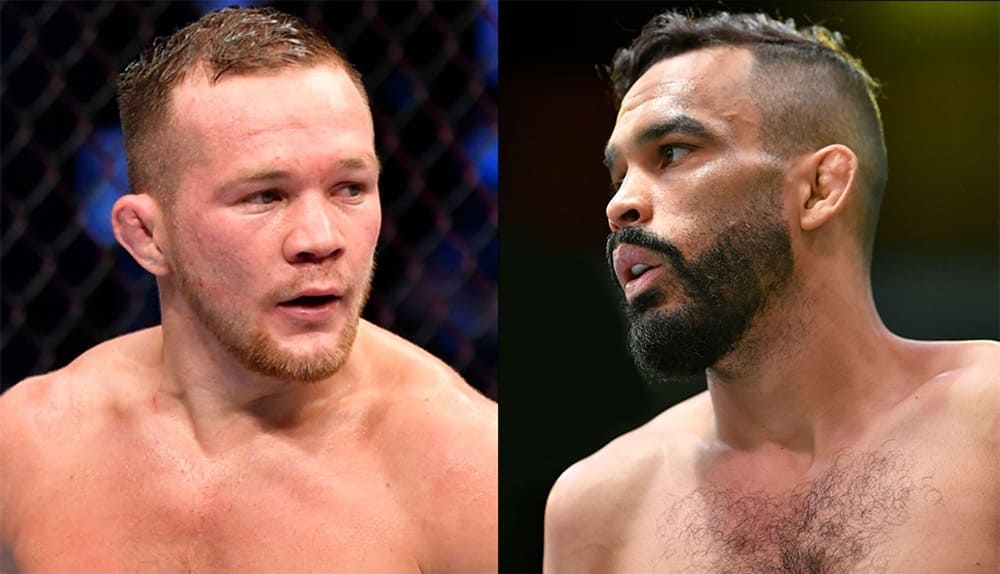 ---
After defeating a former world champion, Font was asked to give his best case scenario with the current logjam in one of the UFC's deepest and most exciting divisions.
"Best case scenario? They give me Petr Yan right now and we get it going," Rob Font stated. "Maybe do it for an interim belt, but I doubt that happens. We'll see what's up, but give me Petr Yan. He's the only one available, the fans want to see exciting fights and I know that's an exciting fight and then I'll take care of the belt for him. Just sit back, don't worry about the belt, I'll take it for him.
"Or, the loser, winner, whoever, of the Cory Sandhagen-T.J. Dillashaw fight. I definitely don't want to wait that long, though. But you never know what happens if someone gets hurt, injured, that's another waiting list I could potentially be on. Realistically, I know I don't want to fight backwards. I'll be patient. I've sat a year and I know what that feels like. There's no need to fight anyone that's behind me right now."
Regardless of who Font stands across the octagon from next, he knows he will have his hands full. Just as he did before the opportunity to face Garbrandt came along, Font plans to get back in the gym as soon as possible to prepare himself for whatever is next—including a hopeful matchup with Yan should he be hankering to get back to action while waiting for Sterling to return to the octagon.
"If he wants to toss it up, we can jump in there and mix it up if he doesn't want to wait that long," Rob Font said. "I'm in a weird spot and it's nothing but big fights after this so my job is to lick my wounds, get back in the gym and get prepared because it's either gonna be T.J., Cory, Petr Yan, or the champ and all of those fights are tough."
In March of this year, Petr Yan lost the UFC championship belt in a fight against Aljamain Sterling, having suffered a defeat due to disqualification for an illegal knee strike in the fourth round. At the moment, Sterling is recovering from surgery to replace the intervertebral disc, and plans to go out for a rematch against the Russian in November.