Robert Whittaker fought against Kelvin Gastelum with a hand injury
Former UFC middleweight champion Robert Whittaker admitted to being seriously injured a week before his fight with American Kelvin Gastelum.
The representative of Australia had a torn ligament on his arm, but after treatment under the supervision of doctors provided by the UFC, the fighter was allowed to fight. At the same time, Robert claims that there was not even talk of giving up the fight.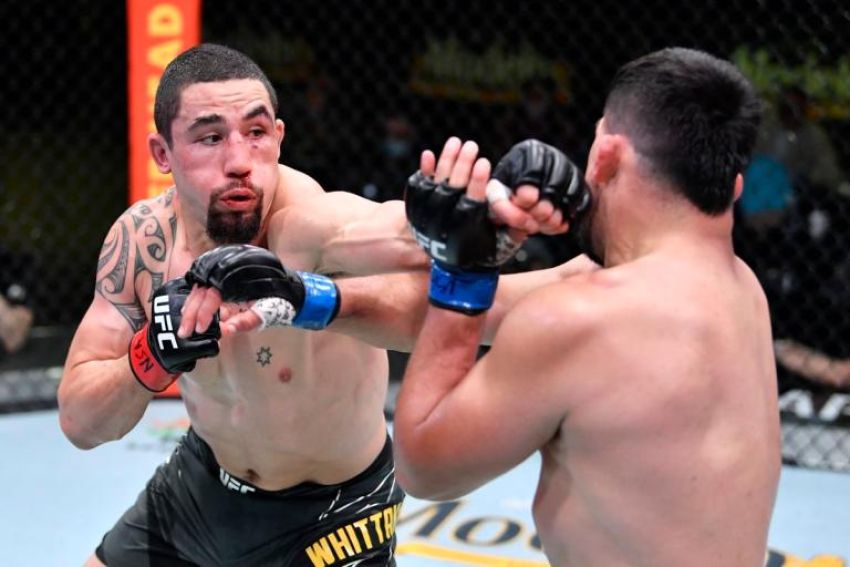 ---
"I tore the ligaments in my hand that week, as well," Robert Whittaker said to Submission Radio. "Before the fight, it's all on record, the UFC knows that as well. I need to go home and do rehab on that. Let me tell yeah, fighting isn't the best way to rehab a hand."
After learning of the injury, Whittaker says he told the UFC and they got him all the treatment he needed during fight week. Although fighting with torn ligaments in a hand is not ideal for a fight, Whittaker says he never thought of pulling out of the scrap.
"Yeah, I don't know. When I first did it, there were all the initial concerns and everything about going into a fight with one hand," Whittaker said. "I've fought too many times with one hand and I know how hard it is. It is a nightmare. Honestly, the UFC was great in getting me to see doctors that I needed to see and manage it the way I did. Honestly, once the adrenalin kicked in, it didn't hold me back too much. Plus, I was there. I was there, I wanted to fight. And yeah, this is what I do, this how I provide, I had the made the trip."
Recall that Robert Whittaker and Kelvin Gastelum fought on April 17th at UFC Apex in Las Vegas, USA in the main event of UFC on ESPN 22. Whittaker won by unanimous decision.