Ryan Spann comments on the victory over Misha Cirkunov at UFC Fight Night 187
Disclosure: This post contains affiliate links. If you buy or sign-up through one of those links, you won't pay a penny more but we'll get a small commission that helps me in running this blog. Read the Disclosure page.
American UFC light heavyweight Ryan Spann shared his impressions of his first round TKO victory over Latvian Misha Cirkunov in the co-main event of UFC Fight Night 187.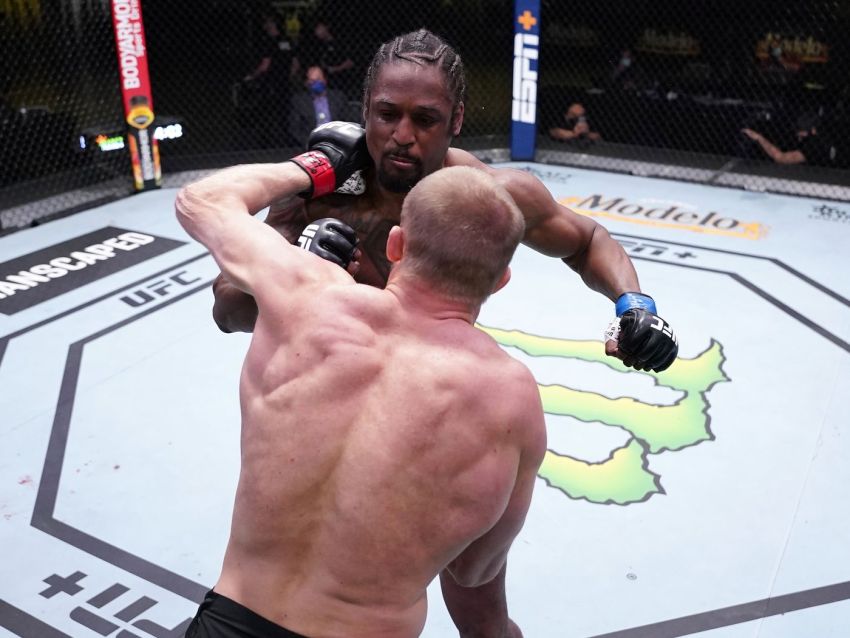 ---
"This was a little sweet moment, because (Cirkunov) cornered Johnny (for) my fight with Johnny, so I like to think I got a little one back," said Ryan Spann. "But it is what it is. We're taking down whatever's in front of us."
Ryan Spann revealed that the finish came quicker than he and his team had expected ahead of the fight, and in doing so he claimed bragging rights over his Fortis MMA teammate Kennedy Nzechukwu, who picked up a second-round knockout of debutant Carlos Ulbert at UFC 259 last week.
"I had to go ahead and finish him," he said. "The first time I didn't have the right angle. Then the second time, when he went down, I knew he was ready to go. We wanted the second (round), to be honest. But we'll take what we can get. We knew he'd been out for a minute. We knew he'd have a lot of nervous energy and all that, and we'll just let him come to us and take him out in the second. But at the same time, I still wanted to beat him faster than Kennedy (Nzechukwu, his teammate) won his fight, and I got that done!"