Former Manchester United manager Sir Alex Ferguson has disclosed why they signed Cristiano Ronaldo in the year 2003.
The Red Devils famously signed the Portuguese superstar from Sporting Lisbon after his dazzling performance against Manchester United in a pre-season friendly.
Sir Alex Ferguson said:
"Cristiano was a sensation, we had everything agreed to bring him in the next year. But then the likes of Real Madrid were all hovering and about to move quickly, so I told him I want you to come back with us now."
Cristiano Ronaldo had a dominant outing, especially humiliating John O'Shea on a number of occasions. A few years ago, Ferguson famously remarked that after the match, the United players said in the dressing room that they had to bring the teen sensation to Old Trafford. He said:
"After we played Sporting, the lads in the dressing room talked about him constantly, and on the plane back from the game they urged me to sign him. That's how highly they rated him."
The attacker then went on to have a wonderful career under the Scottish manager. He was instrumental in the team winning three Premier League titles in a row as he developed into one of the best players in the world. Cristiano Ronaldo later left Manchester for Real Madrid in an £80 million deal in 2009 where he solidified his legacy as one of the greatest ever to play the sport.
A storybook return to Manchester United followed after a stint with Serie A giants Juventus. Cristiano Ronaldo had a great first season, scoring 24 goals. However, it all ended unceremoniously after the team mutually terminated his contract in December 2022 following a fall-out with manager Erik ten Hag.
---
Al-Nassr looking to sign Cristiano Ronaldo's ex-teammates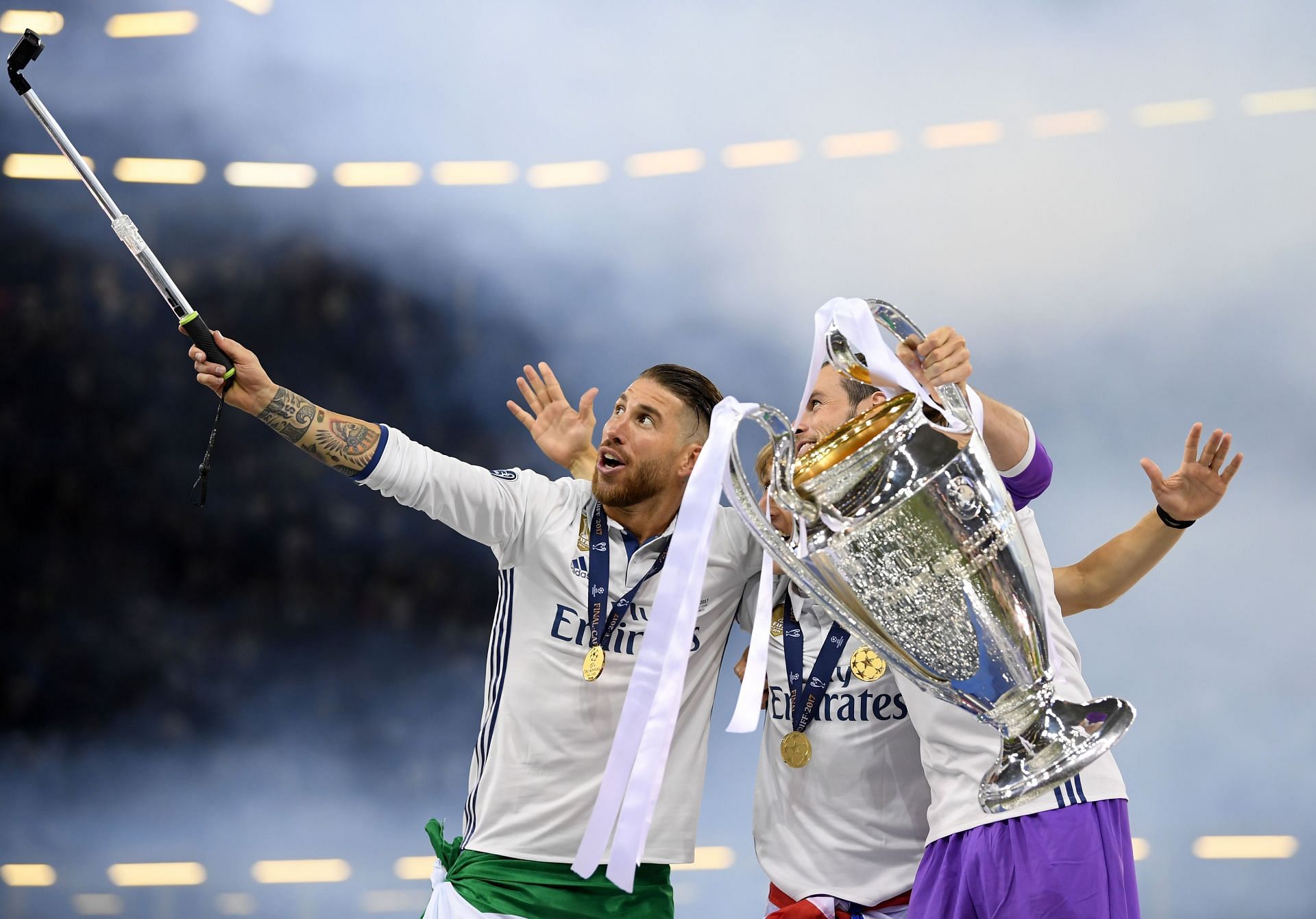 Saudi Pro League club Al-Nassr are looking to add Cristiano Ronaldo's former teammates Sergio Ramos and Luka Modric. With both the legends nearing the end of their contracts, Al-Nassr are keen to reunite the trio that dominated at Real Madrid.
Spanish outlet Marca reported that with Ramos' contract with Paris Saint-Germain set to expire at the end of the season, he would be more likely to move to the Middle East. The report adds that the result of PSG's Champions League tie against Bayern Munich will serve as a key factor in the Spaniard's decision.
Modric is in the same situation with Real Madrid, however sources believe he prefers to stay at the Bernabeu. With youngsters like Eduardo Camavinga and Federico Valverde coming good in recent times, it remains to be seen if Modric has a future with Real Madrid.