After what seemed like forever, Francis Ngannou seems to have secured a fight in the boxing ring. Reports of a possible fight between Tyson Fury and the Cameroonian ex-UFC champ went viral recently on social media as journalist Ariel Helwani tweeted about it.
Fans have been eager to see the two fight it off. Both Tyson Fury and Ngannou will enter the ring after a very long sabbatical. As more details of the fight pour in, both fighters have seemingly begun to prepare for the bout.
Both of them have previously expressed the desire to see each other off in the ring. As Fury defeated Dillian Whyte at Wembley Stadium in April 2022, he called on Francis Ngannou for a clash. Fury earlier had hinted about the clash claiming that big purses were being offered from the Middle East.
The world is now weighing in for what seems to be a hybrid fight between the two. However, Tyson has leaped and begun imbibing attack moves in his regime.
Tyson Fury's preparations for the big fight are in full swing
The last time Tyson Fury (33-0-1, 24 KO) was in the ring was his bout against Derek Chisora in a trilogy fight at Tottenham Hotspur Stadium. However, he's lately been claiming that no fighter is ready to combat him. Earlier, his potential fight with Oleksandr Usyk also fell flat. The Ukrainian fighter attributed the failure of the match coming through to Fury being unreasonable in the negotiations. But, despite no one agreeing to fight him, 'The Gypsy King' has relentlessly been training for his next fight, whenever that is.
The Heavyweight champion took to his Instagram stories to share the moves he's working on amidst the reports of his fight against Francis Ngannou. He can be seen throwing a knee and then an elbow and a headbutt. The video that shows him shadowboxing has now gone viral on social media. The enthusiastic fighter awaits to defend his undisputed title.
A hybrid set of rules for the big Fury vs Ngannou clash
No official details have so far been outlined. However, reports suggest that the clash is mostly an exhibition and not one that entails a title. The revelation was made by Eddie Hearn, Anthony Joshua's promoter. It'll be one of a kind fight, as Hearn also revealed that he 'heard' that there would be no knockdowns either. Will it be a disappointing match as the two fighters break away from WBC standards of a fight?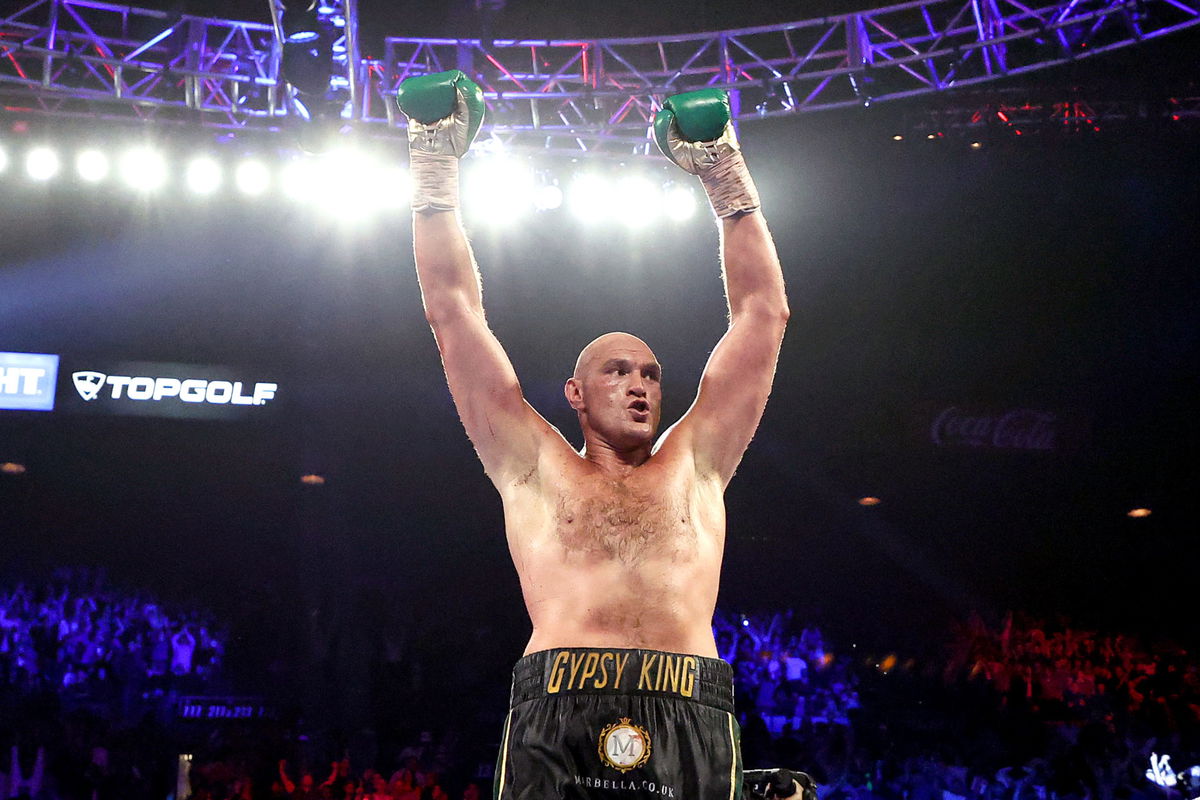 The fight also marks Francis Ngannou's professional entry into the boxing ring. His last contract with the UFC failed to be renewed, given their very strict clause of not allowing their fighter to engage in anything outside UFC without permission. His relationship with UFC President Dana White deteriorated as the two failed to reach an amicable solution. Post his UFC reign ending, Francis Ngannou signed a heavy-pocket deal with PFL that has furnished him with numerous fighter-friendly perks.
Watch this space as more details regarding the Tyson Fury and Francis Ngannou clash are outlined.